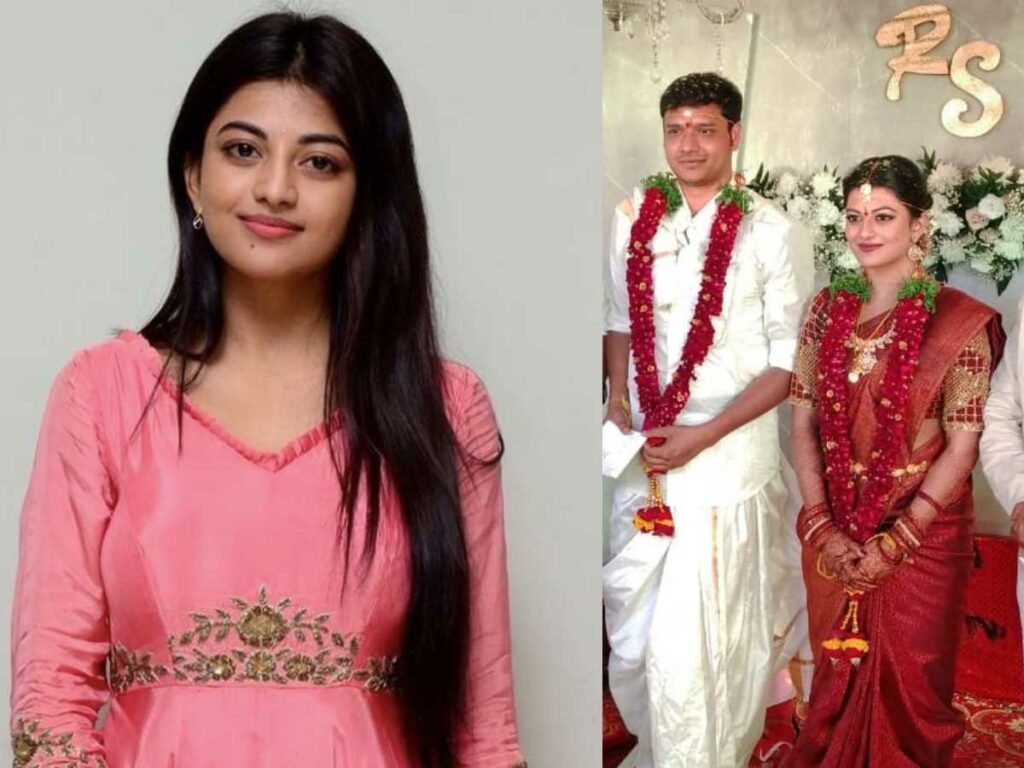 Actress Anandhi, better known for films like Maruthi's 'Bus Stop', got married to her boyfriend Socrates. Her wedding took place today in her hometown Warangal.
Anandhi is popular in the Tamil film industry, where she is known as 'Kayal' Anandhi. She has been dating co-director Socrates, and the young lovers tied the knot with the blessings of their parents. 
Anandhi has played lead roles in about 15 Tamil films. She will next be seen in the upcoming Telugu film, Zombie Reddy.