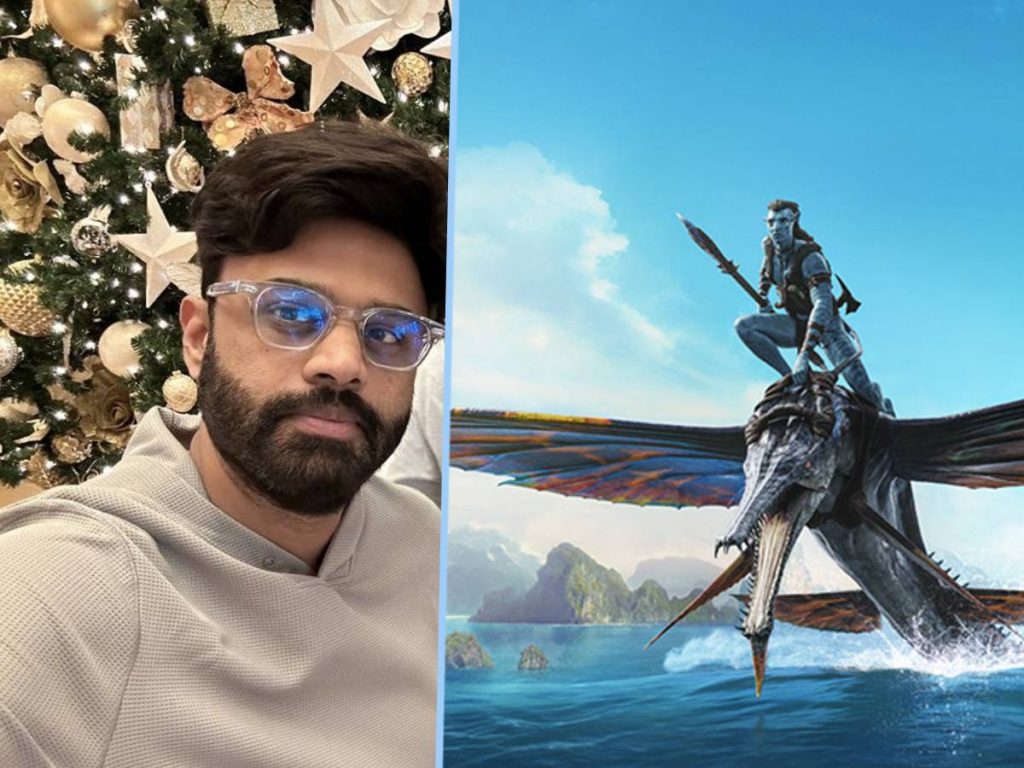 Avatar 2, also known as "Avatar: The Way of Water," the sequel directed by James Cameron, was met with mixed reviews. Many people were impressed by Cameron's "vision" and the state-of-the-art special effects, but others felt the film fell short because of its predictable plot and lengthy runtime.
How well this movie does in theatres over the next few days remains to be seen.
The majority of today's filmmakers rely on remakes and plagiarising other works, but there's no denying that James Cameron is an original thinker who tried giving a new cinematic experience.
Given this context, Cameron's ardent fans didn't keep quiet when a young Telugu producer Naga Vamsi wrote a satirical post on 'Avatar 2' giving his negative review.
Nothing invalidates Naga Vamsi's review, and he has every right to express his thoughts on the matter.
However, Cameron's devoted fanbase and moviegoers were offended by Naga Vamsi's sarcastic claims that "Avatar 2" received high marks simply because it was directed by Cameron. He penned, "James Cameron orders us to watch a Marine biology documentary. And because it is 3D and him, it is a "Visual Spectacle"! All we are allowed to say is "Mastercraft" and "Blockbuster", anything else, Na'vi won't accept."
The trolls told Naga Vamsi that he should fix his house instead of criticising other films. They point out that many of his films were remakes (Premam, Bheemla Nayak, and Butta Bomma) and that others, like Agnyaathavaasi, were obviously ripped off.
Many people have responded negatively to his tweet, which has received thousands of likes and retweets.