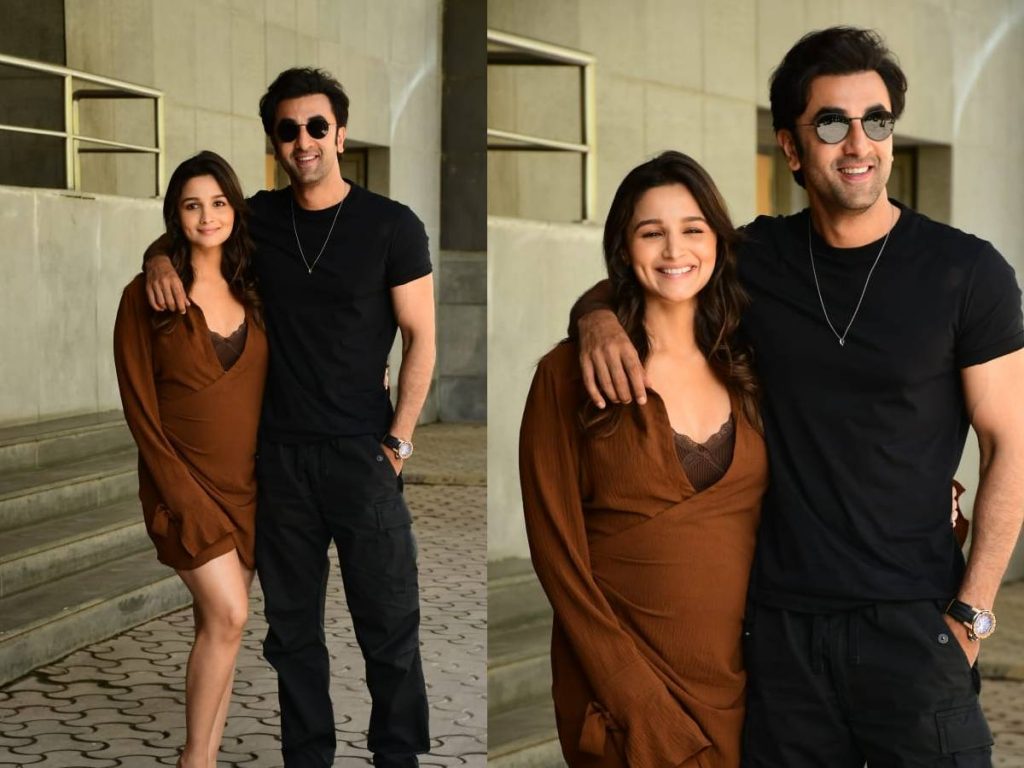 Bollywood actress Alia Bhatt and her husband Ranbir Kapoor are expecting their first child. And finally, she flaunted her baby bump and without trying to hide, she gave a pose to the camera persons waiting.
Although she has been promoting her latest film, Darlings, for a while, she covered her baby bump with loose-fitted outfits so far. On Saturday, she came out with her husband Ranbir Kapoor. She wore a body-hugging outfit.
Alia Bhatt's 'Darlings' premiered on Netflix recently. The movie is getting mixed reviews. She will next be seen in big-budgeted 'Bramhastra' alongside her husband Ranbir Kapoor.
Alia Bhatt recently said she would continue her acting career.