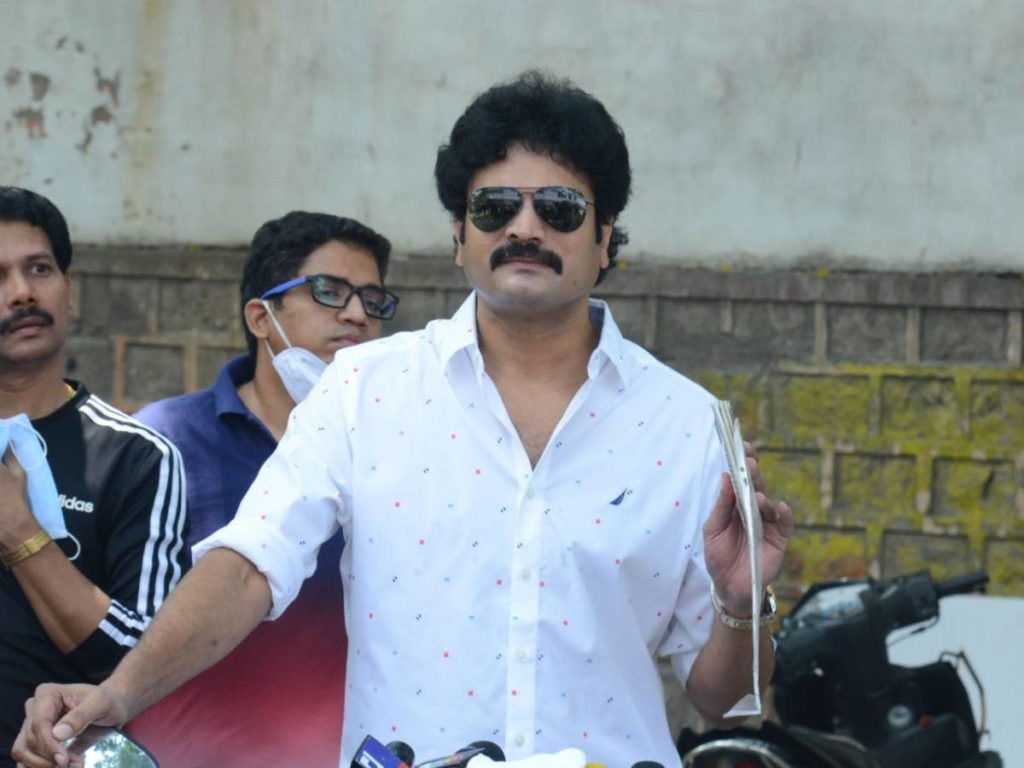 Veteran director Dasari Narayana Rao's younger son Dasari Arun Kumar who recently played a negative role in 'Venky Mama', is now at the center of a property dispute.
His elder brother Prabhu complained to the police against Arun Kumar for trespassing their property at midnight.
Speaking to the reporters, Dasari Arun Kumar on Saturday said the property also belongs to him. "What's wrong in jumping over the wall of the house which belongs to all the three of our siblings?" he questioned. According to Arun Kumar, his brother, sister and he has equal rights on the house as per the will written by his father Dasari Narayana Rao.
If my brother Prabhu has any documents to prove that the house belongs to him only, he should approach the court and take a legal course, Arun Kumar said.
The actor also asked his brother not to drag the names of celebrities like Chiranjeevi into this matter.
Arun Kumar played lead roles in 'Chinna', and 'Kondaveeti Simhasanam' but didn't witness success. He has now switched to villain roles and character roles. He recently appeared in 'Shailaja Reddy Alludu' and 'Venky Mama'.