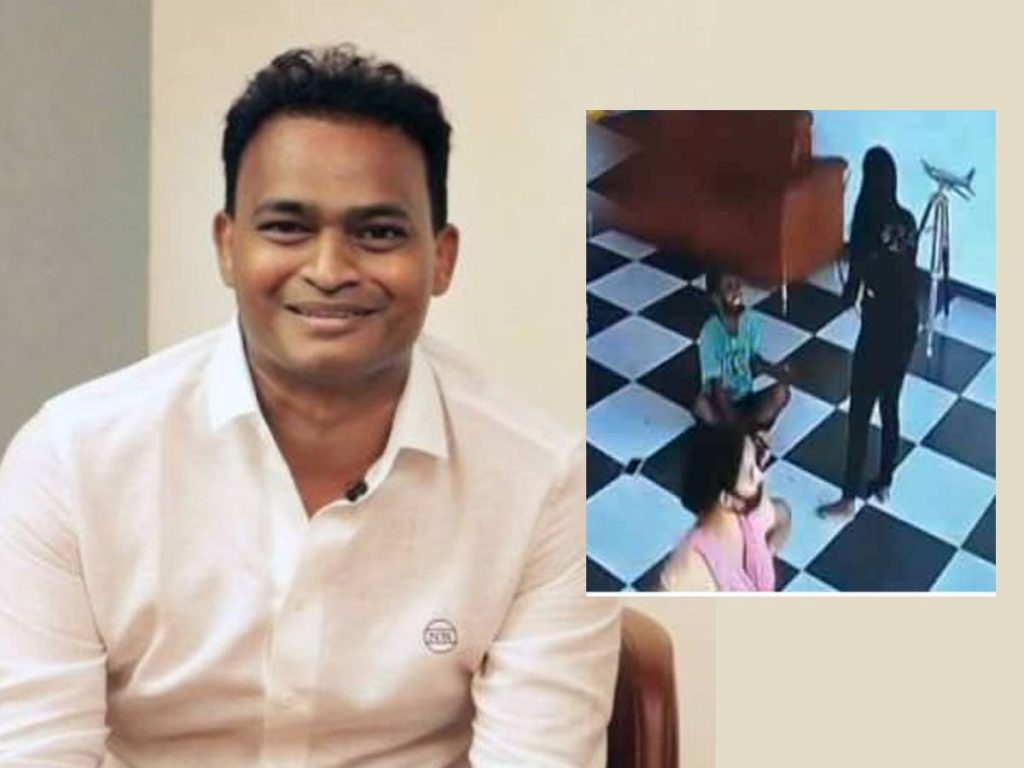 A case has been registered against Nutan Naidu, the Bigg Boss contestant and movie director, and his wife Madhu Priya in Dalit youth tonsure case. The incident took place in Vizag.
Parri Srikanth, a Dalit youth was beaten up and his head tonsured by Nutan Naidu's family. Nutan Naidu is also Jana Sena's leader and he recently directed a web film named 'PaRannaGeevi'.
Nutan Naidu's wife Madhupriya is named as the prime accused.
Srikant who hails from Palasa was working in Naidu's residence in Vizag but he left the job without informing Naidu's family members. They summoned him on Friday on the pretext of a mobile phone was missing. Srikanth said Naidu beat him up and at the instance of Madhupriya, his head was also tonsured and this was also recorded in a CCTV camera.