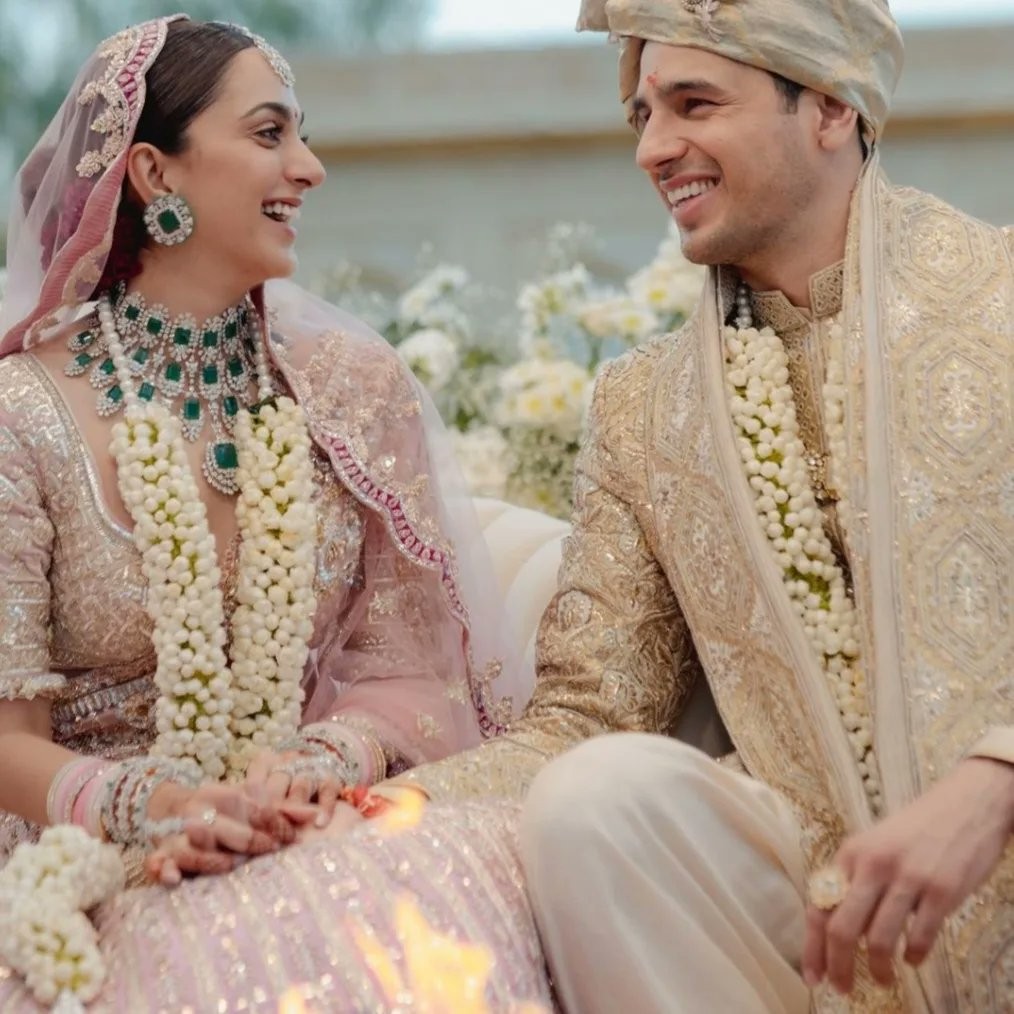 Actors Kiara Advani and Sidharth Malhotra recently tied the knot. Instagram followers were left wanting more after she only posted a few images from her wedding that day.
She now treated her fans to a video.
The video begins with the bride and groom walking down the aisle hand in hand, followed by a stunningly beautiful ceremony. The two make a striking couple, and their chemistry is undeniable.
The city of Jaisalmer served as the backdrop for their wedding. They went back to their home in Mubai after the wedding. In a month, Kiara will pick back up where she left off on #RC15. In the film, she stars opposite Ram Charan.