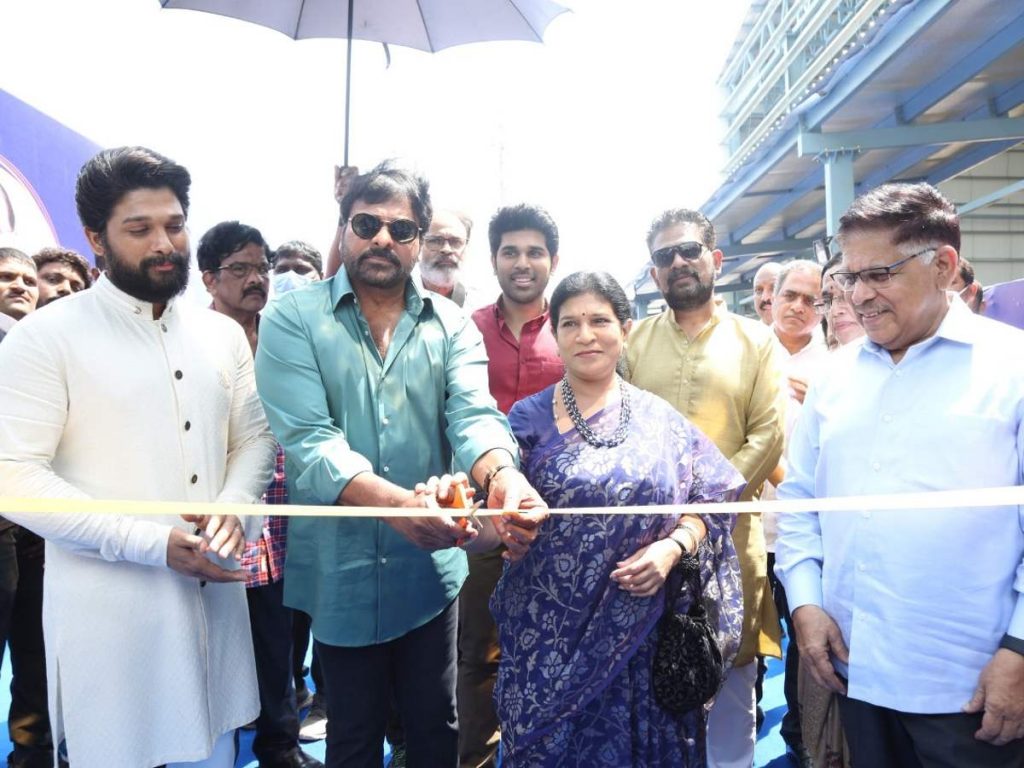 Hyderabad has many film studios. "Allu Studios" joins this list. On the occasion of Allu Ramalingaiah's 100th birth anniversary today, the Allu family opened this studio. Megastar Chiranjeevi inaugurated the studio. Allu Arjun, Allu Aravind, Allu Bobby, Allu Sirish, and Chiranjeevi's wife Surekha were present.
Megastar Chiranjeevi said his father-in-law paved the way for the Allu family to come to their current stage. "Only a few actors have this kind of love, respect, and recognition. Everything now originates from the desire he had decades ago to establish himself as an actor. Allu Studios is not for profit making. It is a tribute to Allu Ramalingaiah," he stated.
Allu Arjun thanked Chiranjeevi for gracing the event. "I'd like to thank Megastar Chiranjeevi garu for attending Allu Studios' grand opening. It's amazing to see my father's ever-growing love for his father. The reason we built this studio was to honor and respect our grandfather, Allu Ramalingaiah garu."
Allu Arvind said he is passing all his responsibilities to his sons Allu Arjun, Bobby, and Sirish.