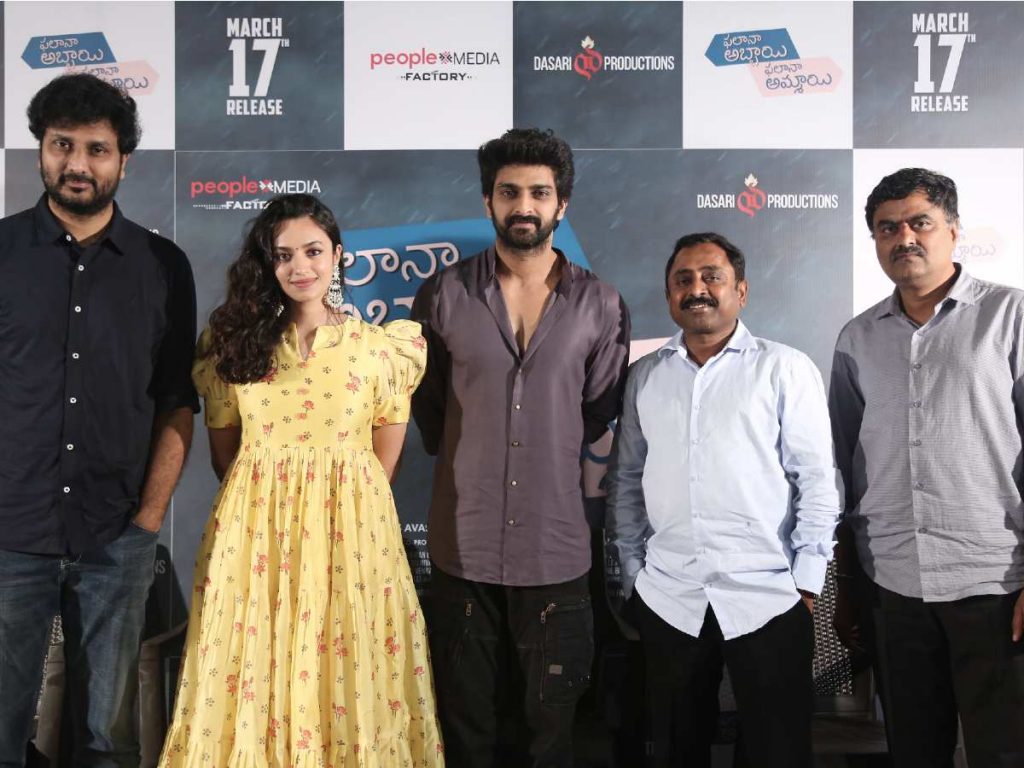 'Phalana Abbayi Phalana Ammayi,' starring Naga Shaurya and Malvika Nair, will be released in theaters on March 17. The film is directed by Srinivas Avasarala and produced by TG Vishwa Prasad and Dasari Padmaja and Dasari Prasad. The team met with the media.
Naga Shaurya
'PAPA' is a film in which I am very confident. However, we did not do much promotion because we hoped that buzz would build after the release. After-release promotions were seen for films such as "Kantara" and "KGF2". Similarly, positive word of mouth is expected to generate for PAPA.
Srinivas Avasarala
Naga Shourya underwent a phenomenal transformation and portrayed the character with great effort during the 24-day shoot in the UK. Actors play an important role in bringing characters to life, and they can experiment with and discover new approaches to their roles. The portrayal of Sanjay and Anupama by Naga Shaurya and Malvika is an excellent example of this.
Vivek Kuchibotla, co-producer
Srinivas Avasarala is dedicated to his projects and refers to the actors as Sanjay and Anupama rather than their given names. That exemplifies his commitment to and involvement in the project.
Malvika Nair
In PAPA, I delved deeply into the character's layers, playing an emotionally charged role. This experience taught me to value the film and my role in it.
Dasari Prasad, producer
The character development in Srinivas Avasarala's 90-minute narration inspired us to produce the film. Despite some production issues, the film came out well, and I am pleased with the outcome.