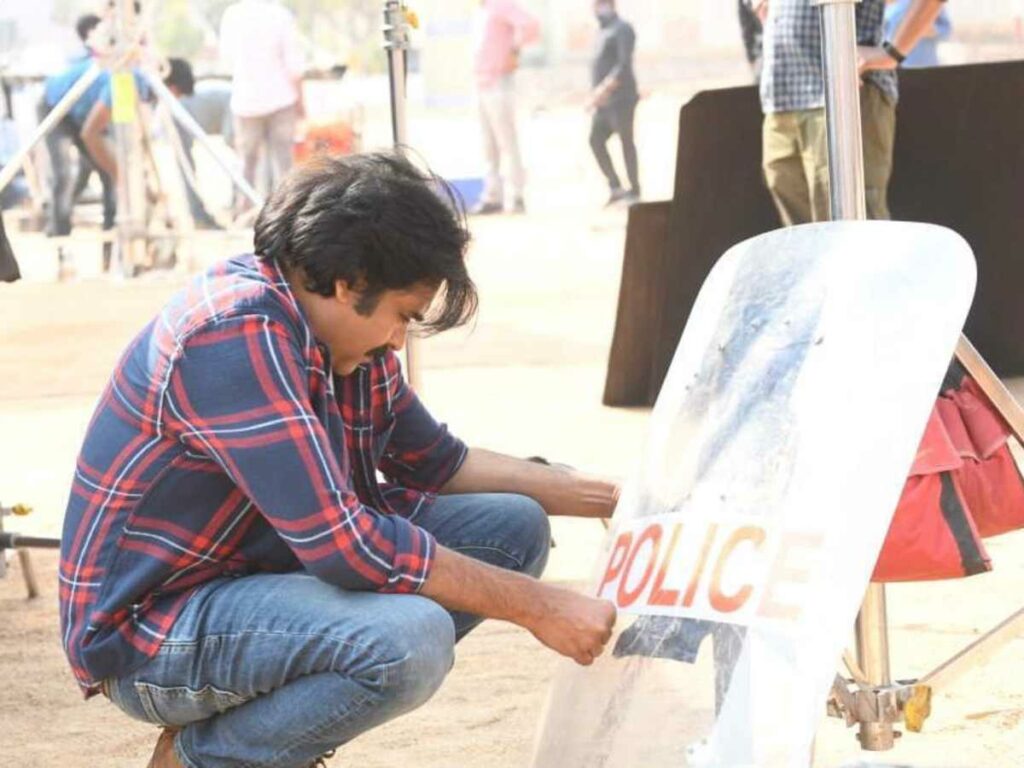 Pawan Kalyan has joined the shoot of 'Vakeel Saab' again. Interestingly, the actor turned politician is also implementing his ideology on the sets. A leaked still from the sets is going viral on the internet.
In the photograph, Pawan Kalyan can be seen removing the words 'Police' from the riot shield. He might be using the shield in an action scene. He must have felt that if he uses the riot shields with the words 'police' that would give the wrong impression about the police system and the officers. Perhaps, keeping this in mind, he must have removed those words from the sticker before using them in the action sequence.
Pawan Kalyan has said many times that he has immense respect for the police officers.
Pawan Kalyan wrapped up his portion of 'Vakeel Saab' on Tuesday.