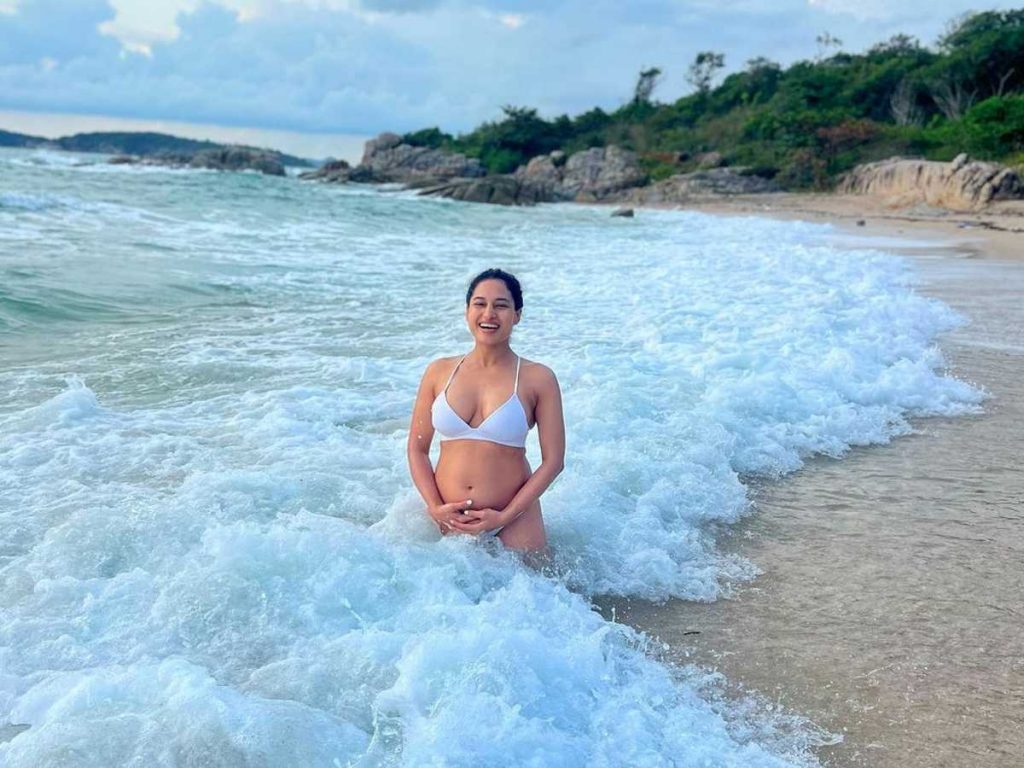 Sharing photoshoot pictures of their baby bumps is popular among actresses. Alia Bhatt and Namitha have both shared them. Pooja Ramachandran has now done the same.
Pooja Ramachandran and her husband John Kokken are expecting their first child. She recently posed in a bikini on a beach, proudly showing off her baby bump.
"A beautiful life grows from the moments we live, the dreams we create and the joy we share with those we love," she wrote.
Pooja Ramachandran is best known for her roles in films such as "Venky Mama," "Krishnarjuna Yudham," "Kanchana 2," "Dohchay," and others. Her husband, John Kokken, is also an actor who recently appeared in 'Tegimpu'.