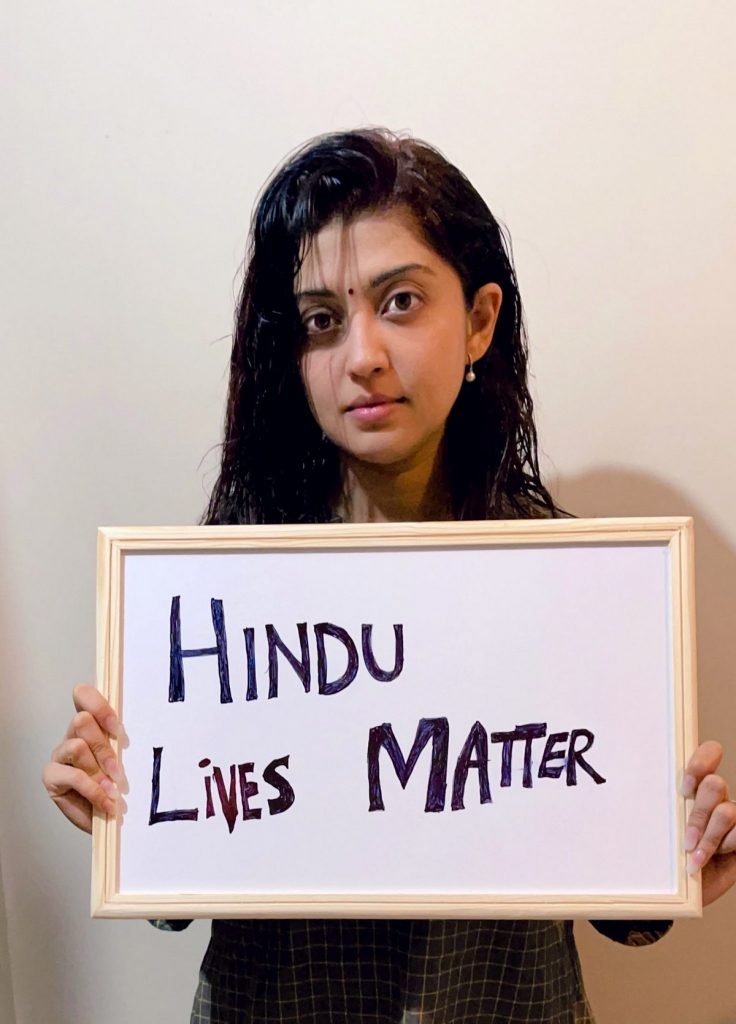 Actress Pranitha Subhash is disturbed after she watched the murder of Kanhaiya Lal, a tailor in Udaipur.
Two men who were avenging an insult to Islam, slit his throat and posted the video of the gruesome incident on social media.
Shaken and angered by this Pranitha Subhash put an Instagram post saying that "Is anyone listening?" She held a placard that read "Hindu Lives Matter".
A couple of days ago she also tweeted about the same issue. Her tweet read, "I wish I had not seen the Udaipur video. Absolute terror. The screams in the background will echo in our minds and haunt us for a long time to come. Or will it?"
Recently Pranitha Subhash delivered a baby girl.