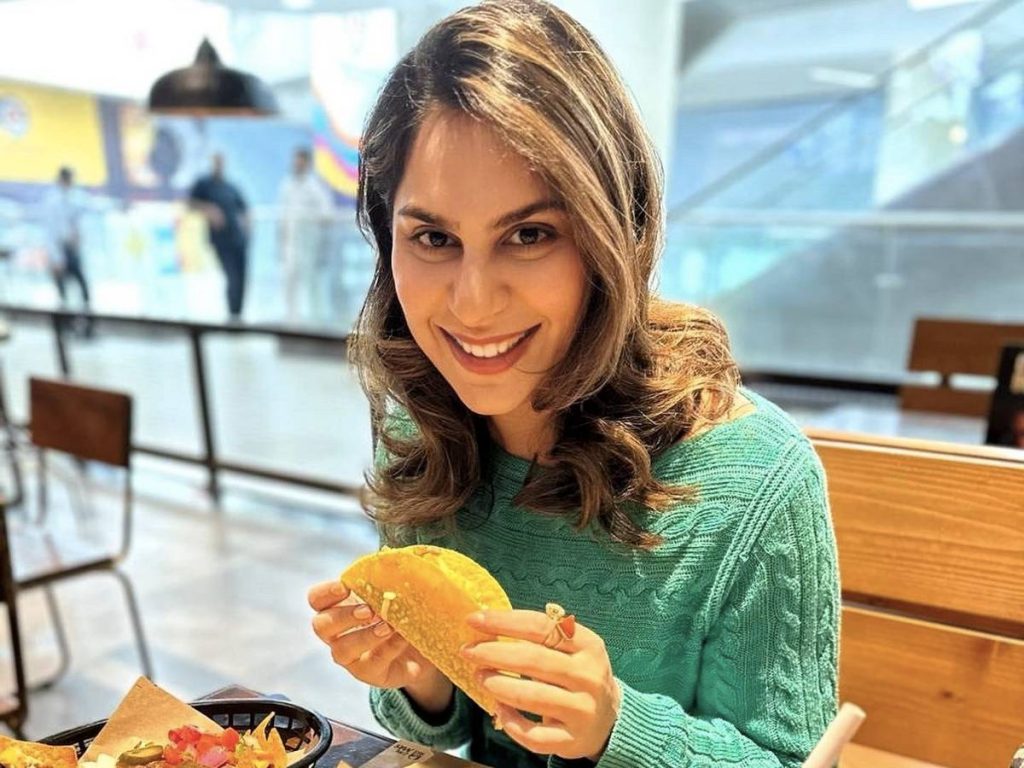 Upasana and her husband, Ram Charan, are expecting their first child. She uploaded a fresh photo to her social media accounts on Thursday.
Pregnant women often experience intense desires for specific foods. She shared an image of herself enjoying some Tacos at a eatery. By giving in to her desires, she said she was saying goodbye to the year 2022.
She wrote, "Ending the year on a high by indulging in my cravings Guess the restaurant ???"
After dating for some time, Upasana and Ram Charan tied the knot in 2012. They just made the happy pregnancy announcement. In 2022, Ram Charan achieved great success thanks to Rajamouli's 'RRR'.