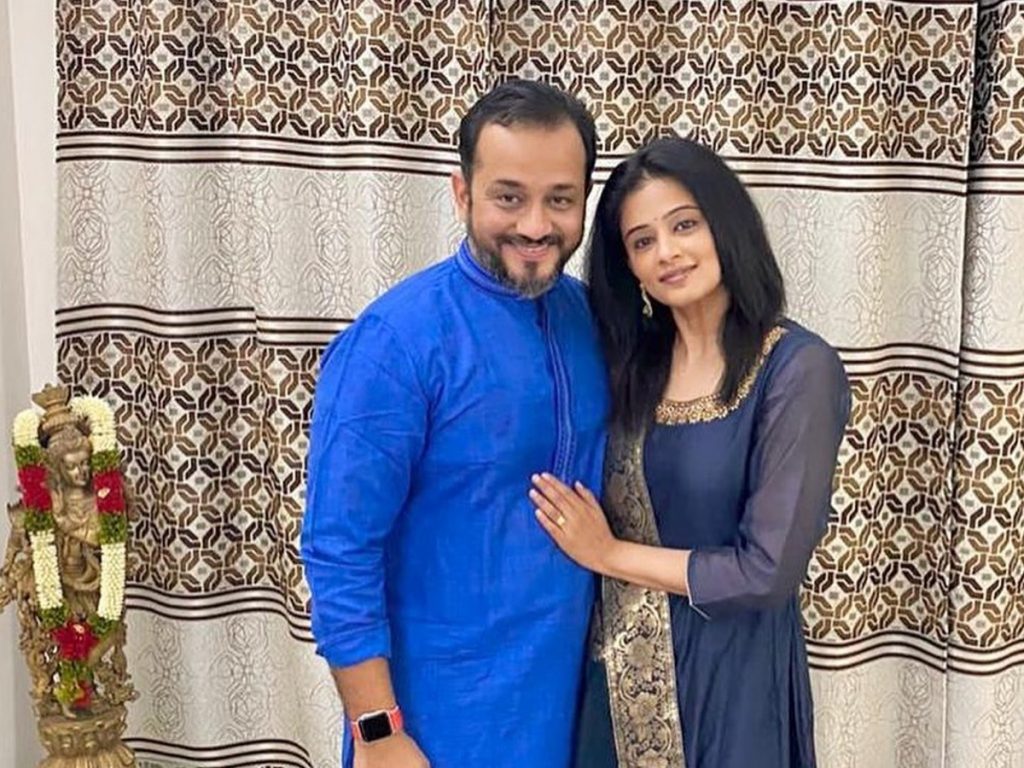 There have been reports doing the rounds that all is not well between Priyamani and her husband Mustufa Raj. He has been staying in the USA for a while. Mustufa Raj's first wife also claimed that he and she have not taken divorce legally. She also said that Mustufa Raj would return to her.
But now, all the rumors have bitten the dust. On the occasion of Deepavali, Priyamani took to social media to share the new pictures of her husband. She wished everyone a happy Deepavali with a picture taken with her husband Mustufa Raj. It is her sly way of proving that all is well between them.
She has silenced the rumors of separation from her husband.
Priyamani has lately been working in Hindi web dramas. She was recently seen in Venkatesh's 'Narappa'. Her next Telugu release is going to be Rana and Sai Pallavi's 'Virata Parvam'.