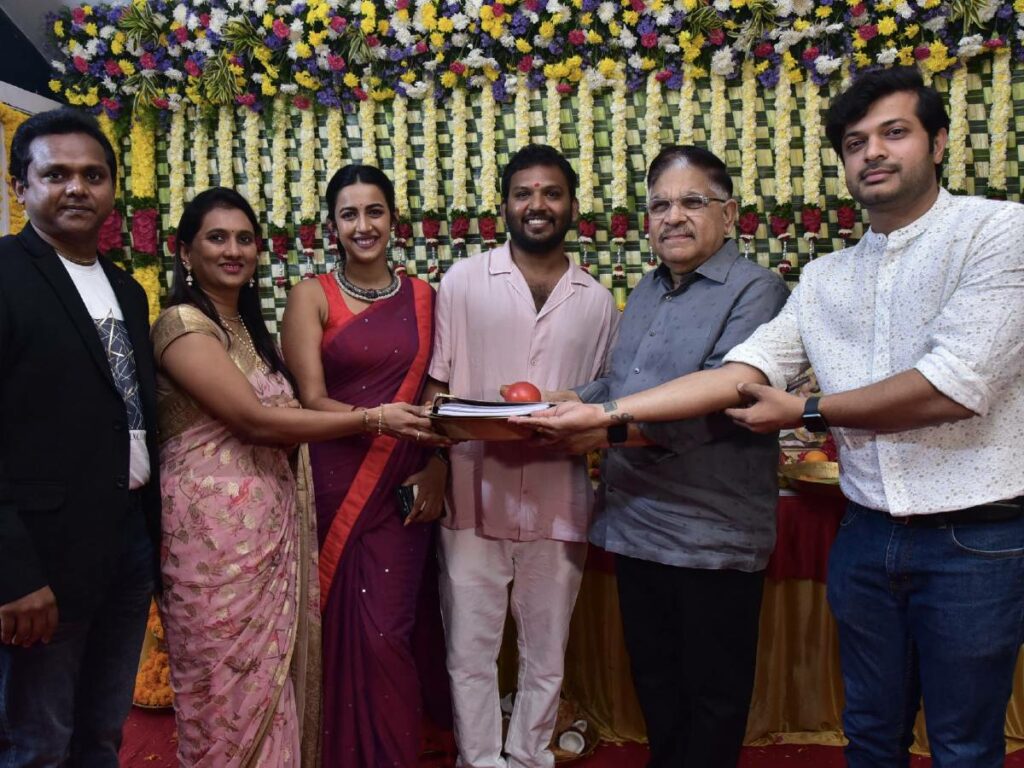 Niharika Konidela, an actress and actor Naga Babu's daughter, is producing a film on her Pink Elephant Pictures banner.
In association with Shree Radha Damodar Studios, she is producing her first film with 11 newcomers and the film was launched on Friday at Annapurna Studios in Hyderabad. Varun Tej started the shoot with a clap for the muhurat shot, while Naga Babu operated the camera and Venky Kudumula directed the first scene.
Sandeep Saroj, Yashwant Pendyala, Trinath Verma, Prasad Behara, Ishwar Rachiraju, Manikantha Parasu, Lokesh Kumar Parimi, Shyam Kalyan, Raghuvaran, Sivakumar Matta, Akshay Srinivas, Sharanya Suresh, Tejaswi Rao, Vishika, and Shanmuki Nagumanthri play main roles.
Shree Radha Damodar Studios' Jayalakshmi thanked the actors, technicians, and Pink Elephant Banner, expressing confidence in Director Vamsi's entertaining script