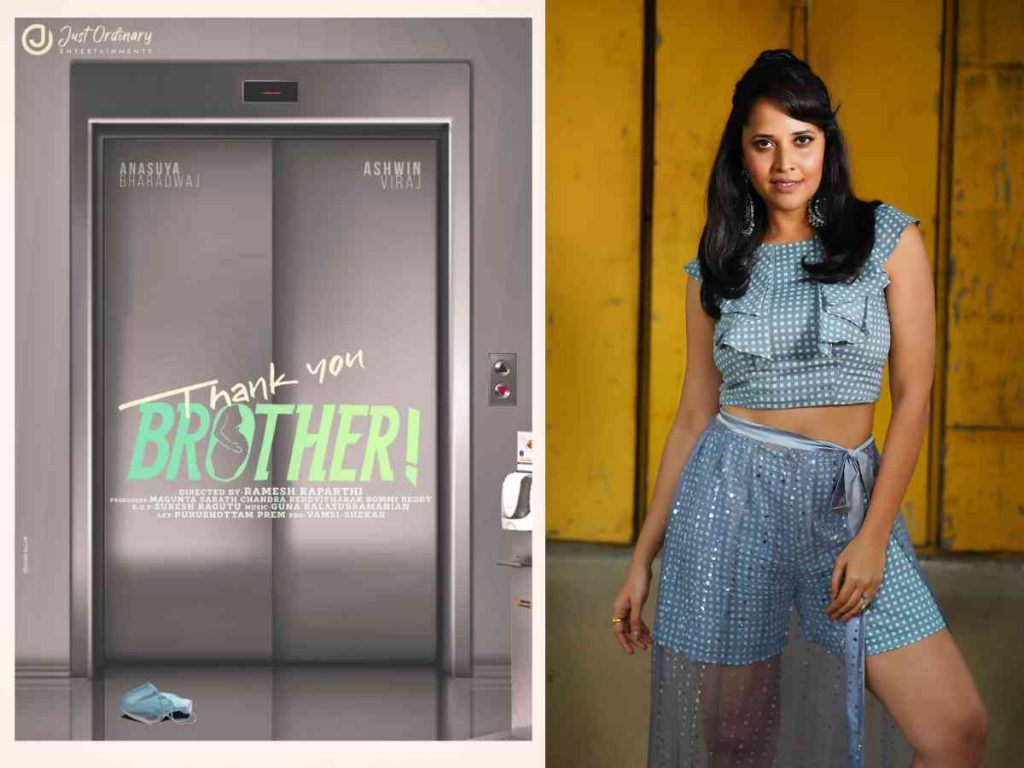 A film based on the corona pandemic features Anasuya Bharadwaj in the lead role. The film is titled 'Thank You Brother'. Rana Daggubati today unveiled the film's title poster that sees an elevator and a mask on floor with an image of a pregnant woman in the title logo.
Anasuya Bharadwaj plays the lead role in the film, while Ashwin Viraj plays a crucial role.
Magunta Sarath Chandra Reddy and Tharaknath Bommireddy are jointly producing the film, while Ramesh Raparthi is directing it.