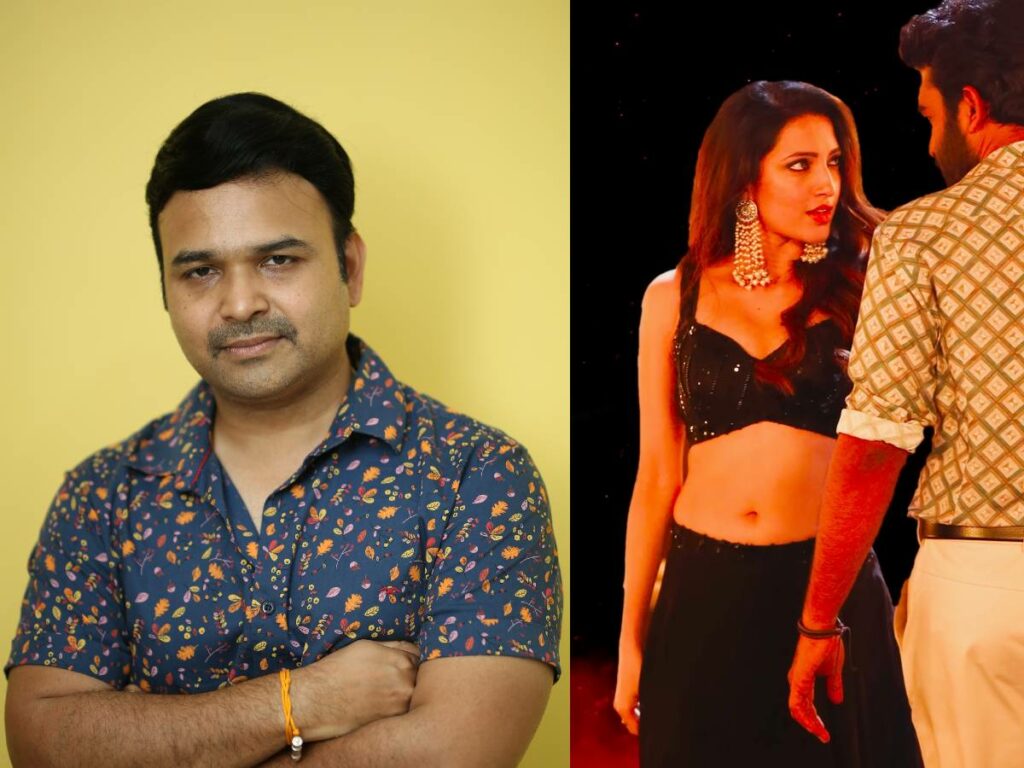 Rathinam Krishna, the son of famous producer AM Rathnam, has directed films such as "Nee Manasu Naaku Telusu" and "Oxygen." He renamed himself Rathinam Krishna and is relaunching his career. His new film, "Rules Ranjann," will be released in theaters on October 6.
The director claims he took a long break from directing since he was engaged producing Tamil films. "I wanted this to be my final directorial effort. With that strategy in mind, I created the script with zeal. A tale with too many layers falls flat. It should be concise. The screenplay of "Rules Ranjann" wrote keeping this in mind. It would not a regular comedy. The film will be a boisterous entertainer," he remarked.
He also stated that the first half of 'Rules Ranjann' caters to class audiences, while the second half appeals to the mass audiences.
Rathinam Krishna further stated that his initial preference was not Kiran Abbavaram. He was inspired to make a film with Naveen Polishetty after seeing "Jathi Ratnalu." However, Naveen Polishetty allegedly did not react to his calls.
"When we approached Kiran Abbavaram after the success of SR Kalyana Mandapam, he came to listen to the story with an open mind and he was quite positive throughout," Rathinam Krishna explained. "I made a film that is entertaining. I'm hoping Rules Ranjann gets good reviews," he hoped.