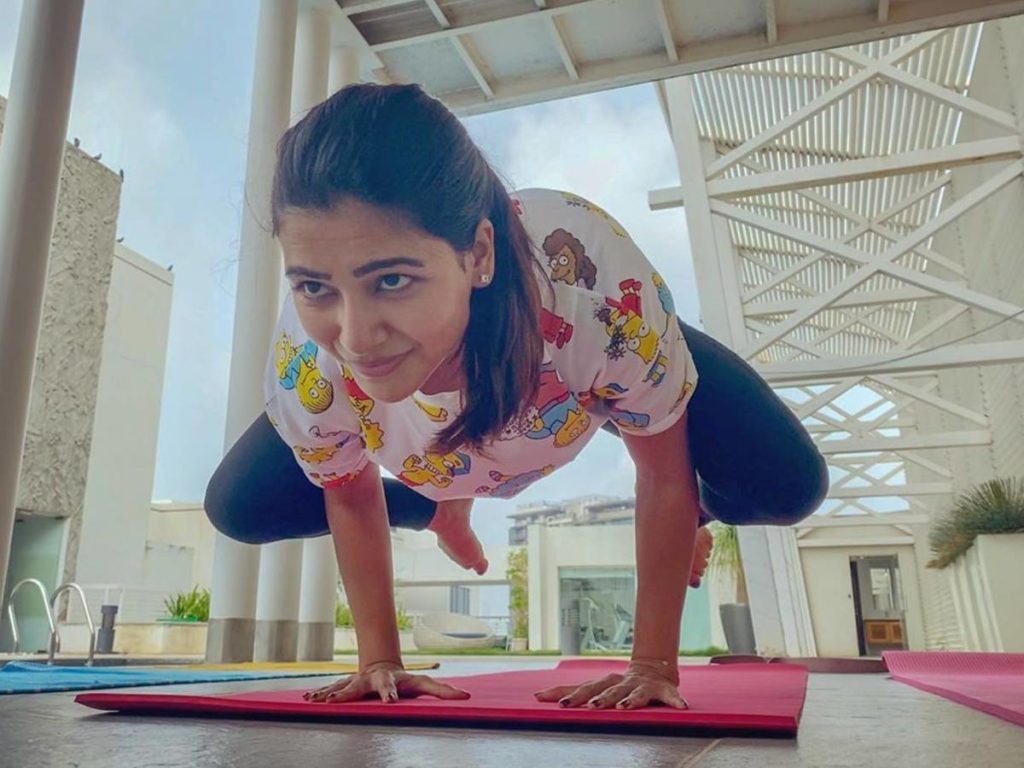 Samantha has acquired two new hobbies. One is gardening, the other is yoga. After posting her gardening pics on Instagram, she is now sharing her yoga session.

Samantha shared a new Instagram post on Friday in which she nailed a difficult yoga pose. During this stay-at-home period, she is doing yoga in her home along with her husband Naga Chaitanya.
The latest photo shows the actress nailing the Bakasana or the crane pose.
She also said that she enjoys doing yoga because her husband Naga Chaitanya also participates in it. "Apart from gardening.. something I've been really enjoying is Yoga especially because @chayakkineni and I do it together," she posted.

Samantha wore a simple flower-printed top and teamed it with yoga pants.