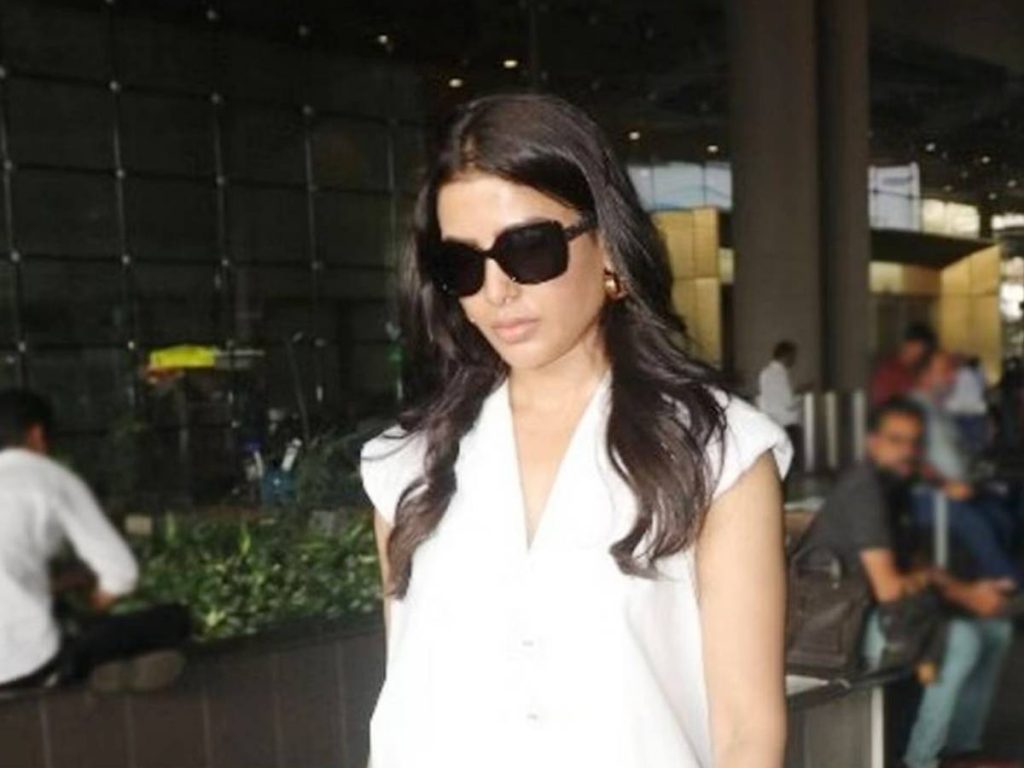 Smantha Ruth Prabhu has not been seen in public for some time. She has not been seen in public for a very long time. In order to promote her latest thriller, 'Yashoda,' Samantha decided to go with a staged interview with Suma Kanakala.
For the first time in a long time, she left the house and made her way to Mumbai. She was photographed today at the Mumbai airport. The actress has a healthy glow but a lack of excitement in her appearance. While her most devoted followers were thrilled to see Samantha finally emerge. Some people reacted negatively to her stern demeanour. They say it's because she didn't even bother to smile for the cameras.
Nevertheless, the fact that she was able to overcome Myositis, an autoimmune disease, and return to health after months of treatment is remarkable in and of itself. Her lack of enthusiasm and radiance is not something to be pointed out.
It appears that she has made a full recovery.
Samantha will likely jump right into "Kushi" once she gets settled in. While in Mumbai, she plans to meet with a number of different filmmakers and also spend time with her friends.