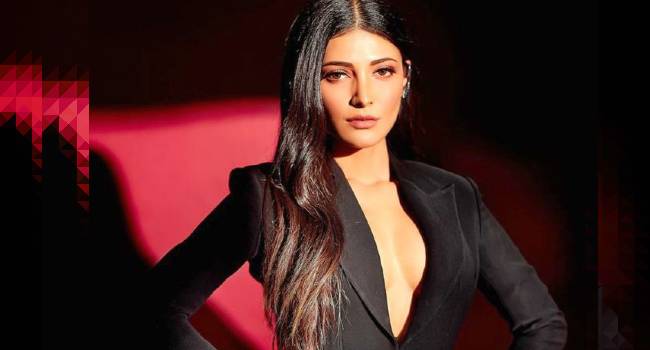 Shruti Haasan speaks up her mind. She doesn't hide some personal matters as well. She was quite open about her relationship with her Italian boyfriend and the subsequent breakup. Plus, she also revealed her drinking habit in an earlier interview. She said she was addicted to alcohol which deteriorated her health and then she quit the habit. She now doesn't drink a bit.
Similarly, she has now revealed that she has been taking therapy for mental health from the past three years. In an interview with Hindustan Times, she opened up.
"I am in therapy for three years now. I seriously recommend therapy for people, who need it. I have tools and meditation that help me," she added.
Shruti Haasan has wrapped up her talkie portion in Ravi Teja's upcoming film, 'Krack'. But she needs to join the sets to complete the songs. At present, she is staying at her Mumbai residence and posting her cooking videos on Instagram during this lockdown period.
She admits the toughest thing in a lockdown is maintaining good mental health and not being depressed. She has been shooting for magazine covers and writing songs during this period.
Shruti Haasan was also approached to play opposite Pawan Kalyan in 'Vakeel Saab'. However, it was reported that she's turned down the offer. We have to see how much truth lies in it. After 'Balupu', she has teamed up with Ravi Teja for 'Krack'.