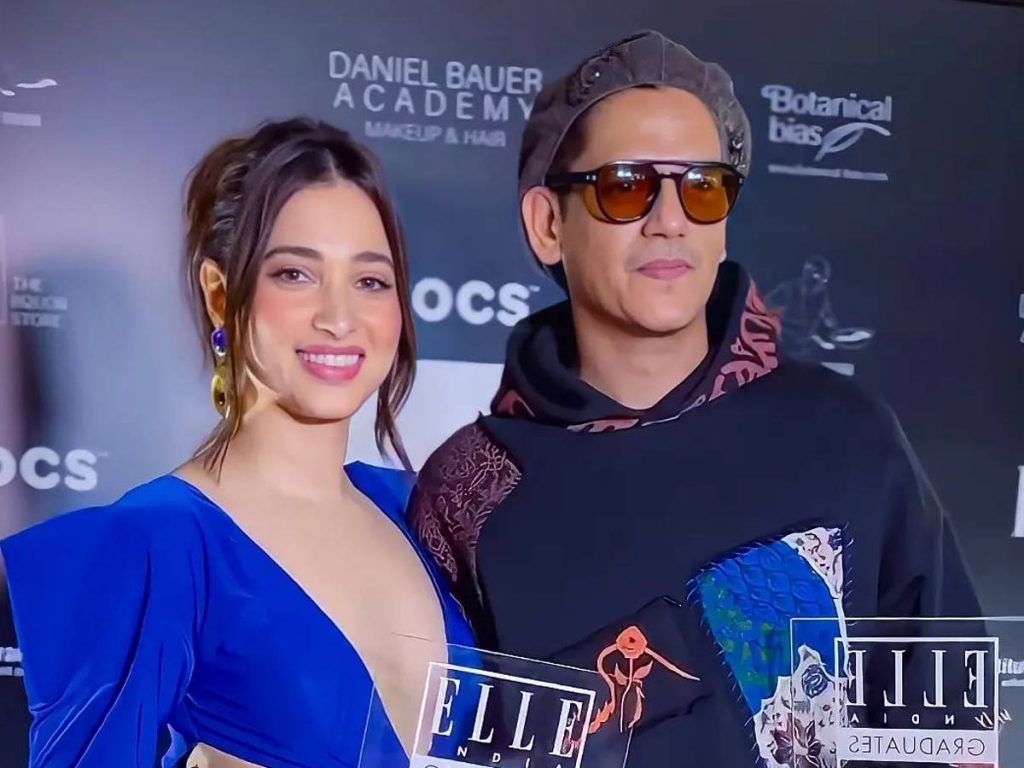 Speculations have been rife that Tamannaah and actor Vijay Varma are dating. Her outings with Vijay Varma have sparked speculation. Tamannaah has never admitted to being in a relationship with him, but she was recently photographed kissing him at a Goa party.
Tamannaah recently posed with him at an event in Mumbai. Tamannaah and Vijay Varma attended Elle Graduates event. They not only ran into each other at the event, but they also posed for the cameras together. Their most recent video of them posing together went viral.
Vijay walks past Tamannah from behind, but he stops to join her as she poses for the cameras at the predetermined location. They smile and then strike a pose together.
Tamannaah was spotted wearing a blue gown with a plunging neckline and a high slit.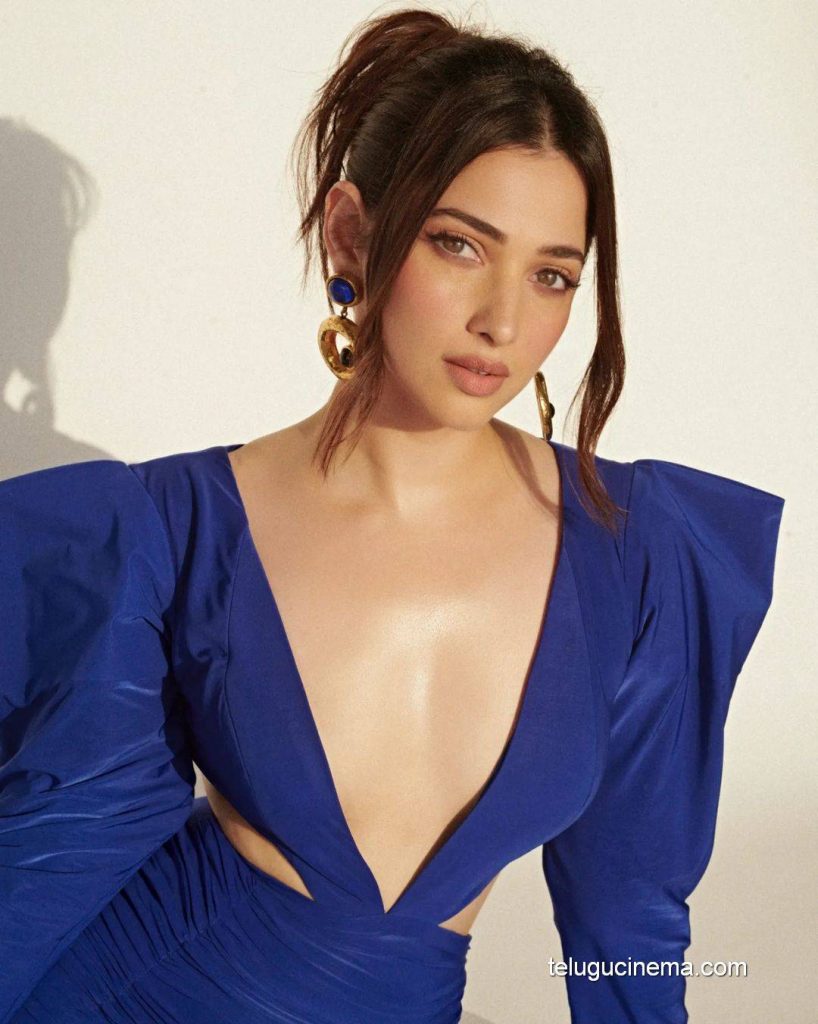 Check out Tamannaah Bhatia's latest photos at Elle Graduates 2022 Event.