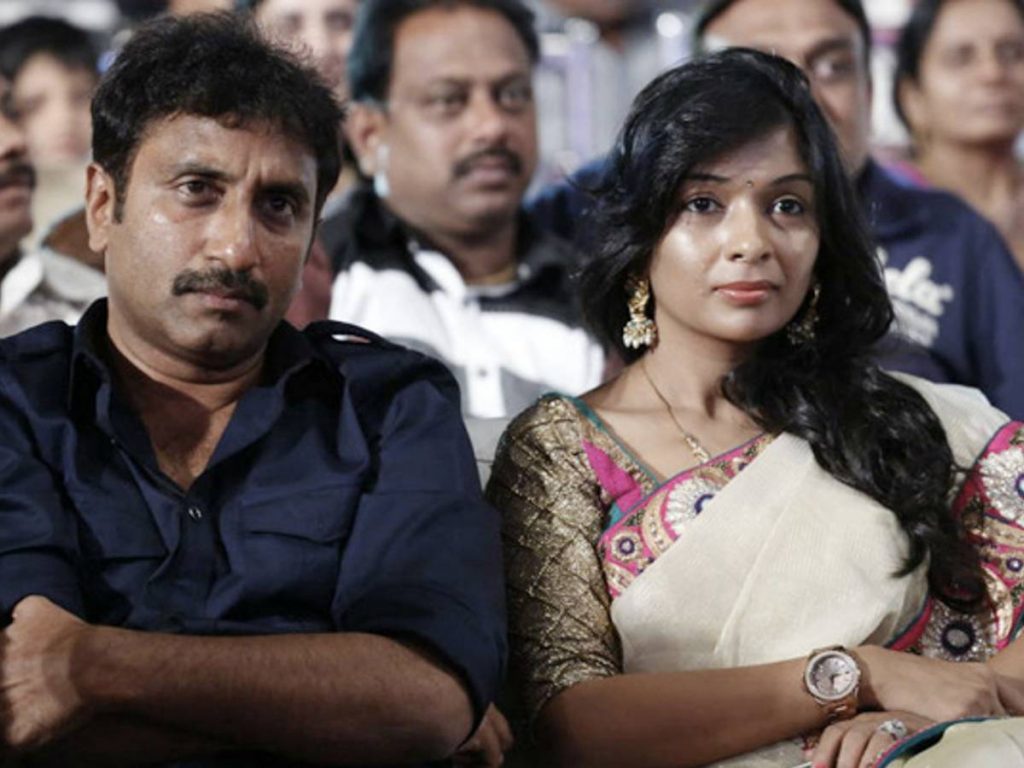 Director Srinu Vaitla's wife Roopa Vaitla has filed for divorce from her husband. She moved to a court in Hyderabad. The couple has three daughters. After nearly two decades of togetherness, they are seeking separation.
Vaitla who made his debut as a director in 'Neekosam' married Roopa in the early stages of his career. Theirs is a love marriage.
Srinu Vaitla directed many blockbusters including 'Dhee', 'Anandam', 'Venky', 'Dookudu', and 'Ready'. Roopa is also a stylist and worked on many films directed by her husband. She is also an entrepreneur.
After delivering a series of flops like 'Aagadu', 'Bruce Lee', 'Mister', and 'Amar Akbar Antony', Srinu Vaitla is facing a major crisis in professional life as well. He had announced 'Dhee 2' with Manchu Vishnu but it didn't go to the sets.
Our sources say Roopa had tried separating from him a couple of years ago but his parents intervened and made a truce between them. She is said to have fed up with his 'attitude'.
Now, she is not going to reconcile with him and has moved Nampally court to seek a legal separation.