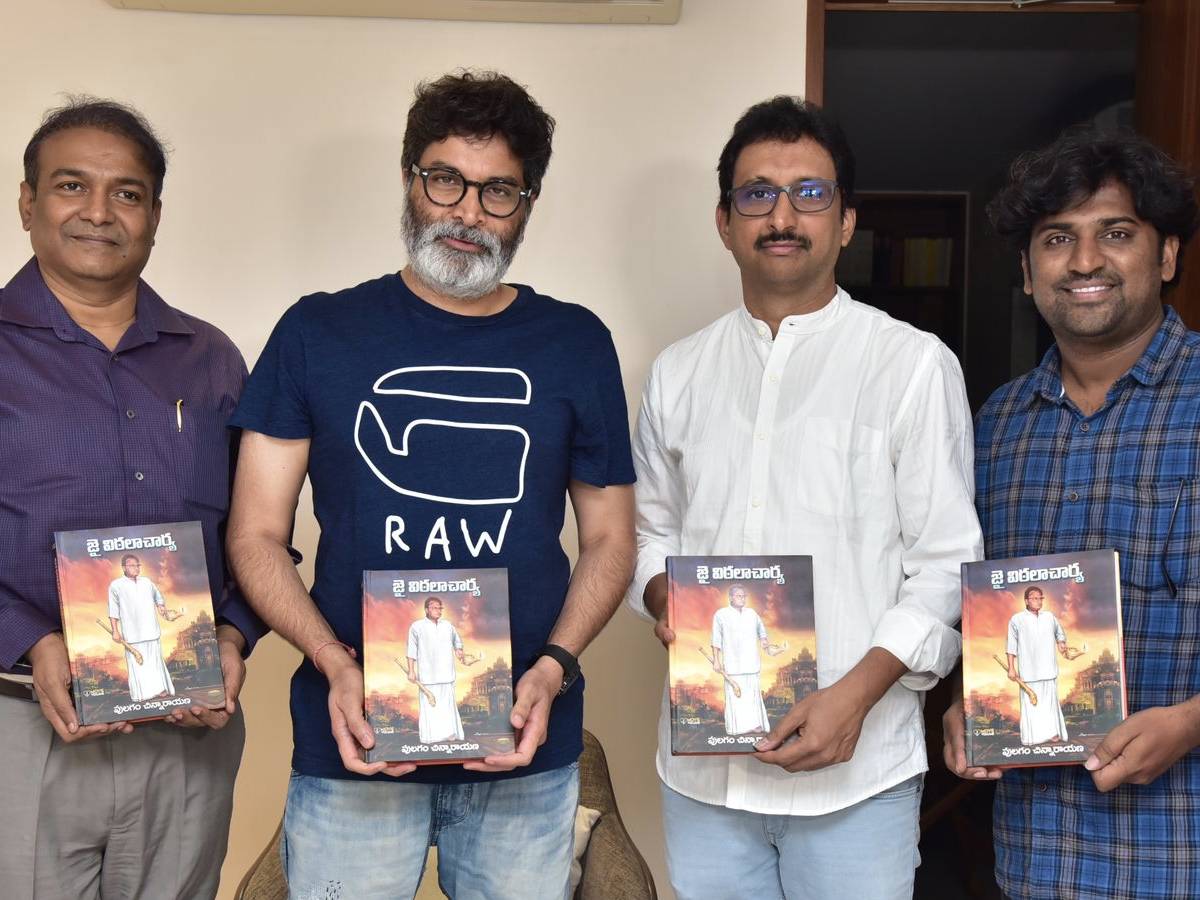 Director B. Vittalacharya is popular for his folk fantasy movies. Telugu film fans hold the late filmmaker in high regard, owing to his tireless work that has been admired by people throughout the generations.
Pulagam Chinnarayana, a senior journalist and writer who is also a film buff, has written a book named 'Jai Vittalacharya' to introduce the legend's style and cinematic treatment to the new generation. The book meticulously and comprehensively captures Vittalacharya's journey. This book was published by Zeelan Basha Shaikh through Movie Volume Media.
The book launch event was attended by popular director and 'Matala Mantrikudu' Trivikram Srinivas. Ravi Padi, a senior civil servant and bureaucrat with the Indian Railways, received the first copy.
"I've also read Pulagam's earlier works. The current generation is unaware of his enormous success ratio, the reach of his films, or his popularity. Chinnarayana's efforts to bring his life and works to light are greatly appreciated. Congratulations, Ravi, and Zeelan Basha Shaikh, the publisher. It is not a profitable business to bring such books. It demonstrates their passion for film," Trivikram said.
"As a book lover, I hope that such efforts will foster a book-reading culture among people. History is not commonly recorded in Telugu writing. The history of Telugu cinema has not been thoroughly researched thus far. More books by Pulagam Chinnarayana are needed. He has that enthusiasm and energy. So I genuinely want to write books like this," the director-writer wished.
"I wrote this book as fast as Vittalacharya used to make movies," Pulagam Chinnarayana said. He further mentioned, "I also spoke with Vittalacharya's family members and learned about him personally. This book contains behind-the-scenes features from 39 films directed by the legendary filmmaker. I am delighted that this book launch has taken place in the presence of Trivikram, who is a big fan of movies and Telugu literature."
"Being in journalism, I am proud to step up to publish this book," said Zeelan Basha Shaikh.