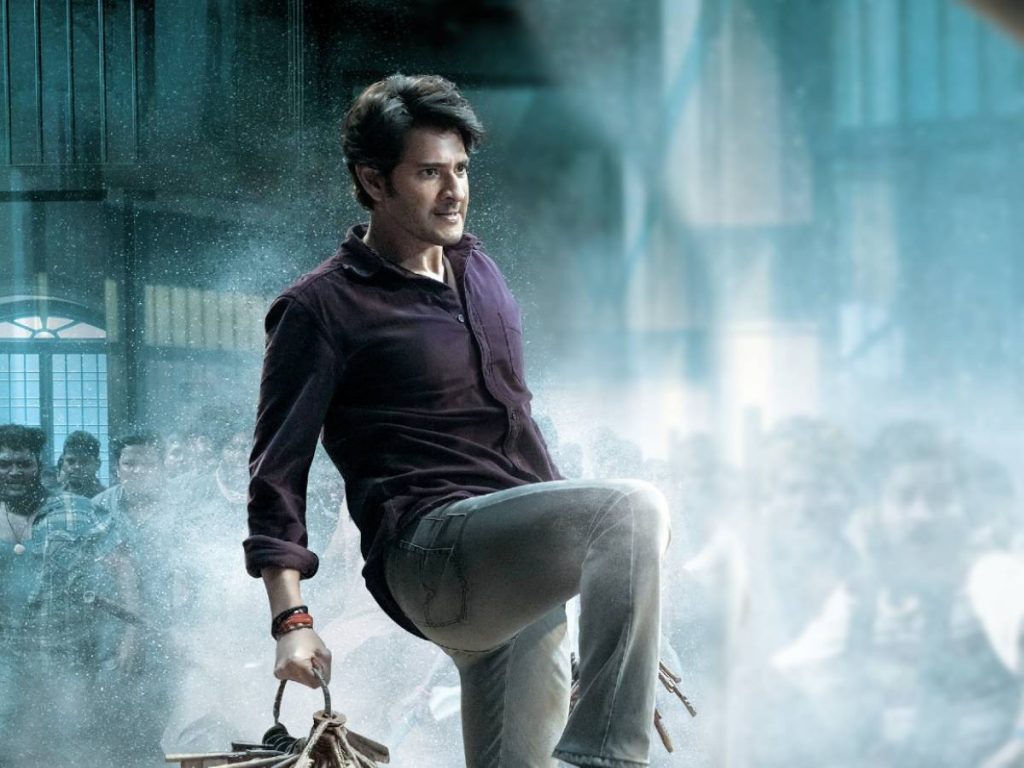 What's it about!
Mahi (Mahesh Babu) runs a finance company in the USA that provides short-term loans to individuals. An Indian student named Kalaavathi (Keerthy Suresh), who spends her money boozing and playing in casinos, approaches Mahi seeking a hand loan of $10k. Believing her fake story that she requires the money for exam fees, he agrees. He also falls for beauty.
But it doesn't take much time for him to find that she's lying. To recover the money from her father, he goes all way to Vizag. Her father is a powerful businessman Rajendra Nath (Samuthirakani) in Vizag.
Has Mahi landed in Vizag to recover $10k from Rajendra Nath? Or does he have another goal? How is Rajendra Nath connected to Mahi's tragedy that occurred many years ago?
Analysis

Mahesh Babu returns to the genre of commercial entertainers with 'Sarkaru Vaari Paata'. Parasuram, whose previous hit was 'Geeta Govindam', has written a story that deals with wilful defaulters and their impact on the common public. Parasuram begins the story with Mahesh Babu's parents committing suicide as they fail to repay a bank loan. Years later, the hero becomes a moneylender, and he falls for a woman who comes in contact with him for a loan. To recover money from her, he is forced to head to Vizag, where he was born, and where his parents committed suicide. Here, he finds her father is a wilful defaulter. The story is filled with money and loans from the beginning to the end. The protagonist's arc, the romantic track, the reason for the hero's fight with the villain, and every cause and effect of the story are cleverly linked to the theme of loans.
The graph of the story and the screenplay makes us believe that Parasuram has put a lot of thought into it. Having said that, the result seems different. For a topical story with a well-thought process, the movie is not gripping enough. To handle a big hero is not easy for any director! Parasuram has tried to balance everything and has ended up landing in a 'safe zone'. Thus, 'Sarkaru Vaari Paata' turns out to be more of a Mahesh Babu's show than a director's film.
While the first half of the film is fun and entertaining, the second half focuses on the film's main point. Parasuram reserves some good dialogues in the second half as well. But as the director focuses more on 'commercial aspects', he ends up narrating it in a predictable way. The penultimate scenes lack the required feel.
"Kaalu Veyyi" (Mahesh Babu asks Subbaraju to send Keerthy Suresh to his bedroom every night so that he can sleep soundly by placing his leg on her) sequence in the second half is a tasteless attempt. The film is better off without such cringe-worthy sequences.

With his charismatic screen presence and excellent performative skills, Mahesh Babu leads the way. He entirely carries the movie. His dialogue delivery is terrific in the movie, he has changed his style a bit. His styling is also colorful. When the proceedings turn a bit dull in the second half, it is Mahesh Babu who brings them back to the fore.
Keerthy Suresh shares good chemistry with Mahesh Babu. She fits the role well and does her part. Samuthirakani as the main villain lacks force. Vennela Kishore provides some laughs initially.
The film has only three songs and all of them have worked well. Thaman has given songs that would appeal to Mahesh's fans. Madhie's cinematography has added richness.
Bottom line: Sometimes it is funny, and sometimes corny, 'Sarkaru Vaari Paata' nonetheless is watchable for Mahesh Babu's one-man show and his excellent comic timing. The film is formulaic mostly, but Mahesh Babu's star power supersedes.
Rating: 2.75/5
By: Jalapathy Gudelli
Film: Sarkaru Vaari Paata
Cast: Mahesh Babu, Keerthy Suresh, Samuthirakani, Vennela Kishore, Subbaraju and others
Music: S Thaman
Director of Photography: R Madhi
Editor: Marthand K Venkatesh
Art Director: AS Prakash
Fights: Ram – Laxman
Producers: Naveen Yerneni, Y. Ravi Shankar, Ram Achanta and Gopi Achanta
Written and directed by: Parasuram
Release Date: May 12, 2022