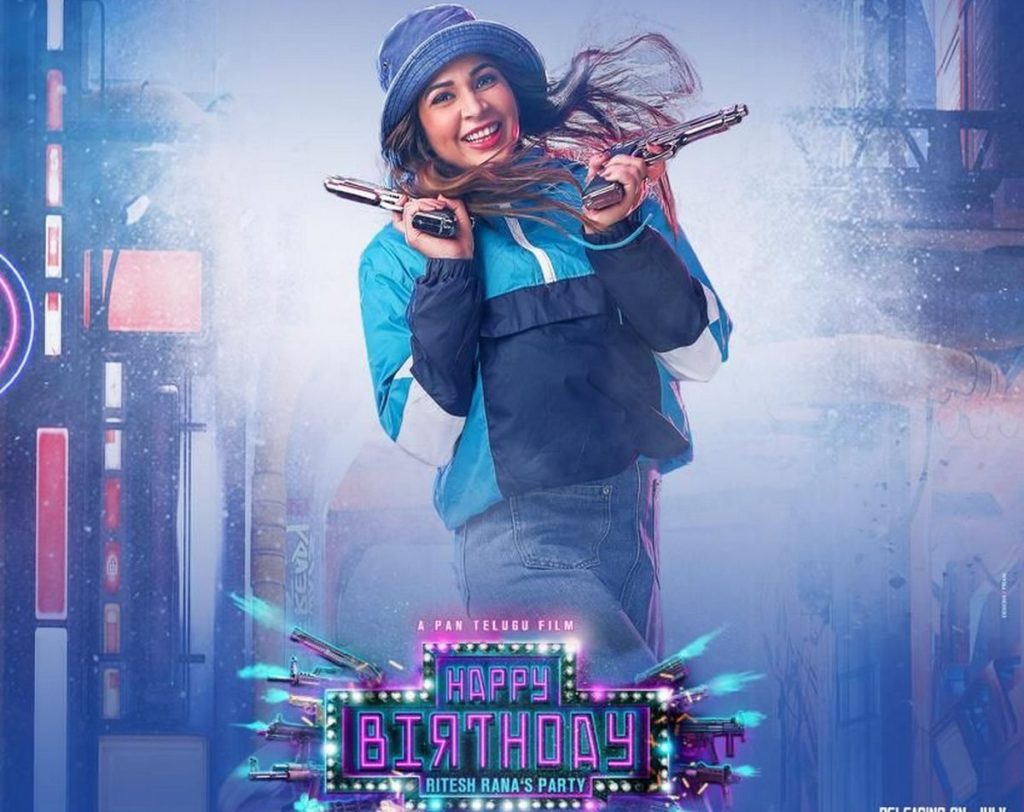 The teaser of Lavanya Tripathi starrer film 'Happy Birthday' has been released. Ritesh Rana is the director of this film.
A union minister played by Vennela Kishore comes up with the proposal of Gun Bill, which is a law meant to regulating the purchase, sale, manufacture and use of gun. And the bill has been passed in the parliament, thus opens the floodgates of the gun culture in the country.
Fascinated by weapons, people throng to gun bazaars. In the meantime, a gun themed birthday party is conducted. There's no entry for the party, without a gun. A special team arrives for the party, leading to a massive firing between the two parties.
Ritesh Rana's fictional world is a mad rush of sorts with some crazy happenings in every frame. The characters are also introduced uncommonly.
Lavanya Tripathi's pole dance, Naresh Agastya's mysterious expression, Satya's stylish walk amid gun firing at the party and Vennela Kishore's tub bath with petals of roses bring idiosyncrasy.
Kaala Bhairava shows his mark with quirky background score for the teaser, while Suresh Sarangam's camera work is laudable.
This is just the entry into the crazy world and to witness the whole party, we need to wait till July 15th.
Produced by Chiranjeevi (Cherry) and Hemalatha Pedamallu of Clap Entertainment, Naveen Yerneni and Ravi Shankar Yalamanchili of Mythri Movie Makers present the movie.
Coming to other technical team, Kaala Bhairava provides soundtracks, while Suresh Sarangam cranks the camera. Ritesh Rana himself provides the dialogues, while Srinivas is the art director.