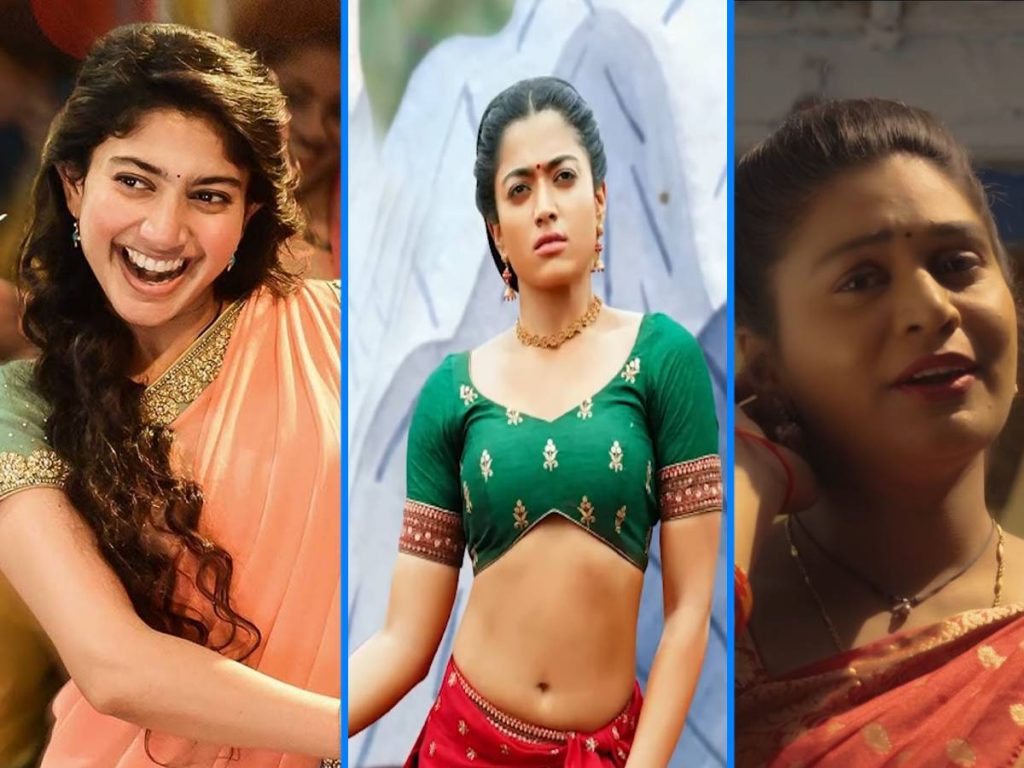 Every year, the Telugu film industry comes up with terrific songs that strike a chord with all sections of listeners. During the pandemic season, film songs gave respite to many. About 1000 songs hit the market this year. But a few dozen songs have made it to the charts. 
We give a list of the Best Telugu songs, which have released in 2021 and have attracted millions of views on YouTube. For the record, we selected Lyrical songs (or the tracks that were released first, not the video songs).
Here are the top ten viewed Telugu songs of 2021 on YouTube…
1. Saranga Dariya – 352 Million
The song from Sekhar Kammula's 'Love Story' is the biggest hit in 2021. Composed by newcomer Pawan CH, the song featuring Sai Pallavi is a runaway hit. It has garnered 350 million views since its launch in Feb 2021. Suddala Ashok Teja has written the lyrics.
2. Bullett Bandi – 187 Million
Sung by playback singer Mohana Bhogaraju, the Telangana private song is a phenomenon itself. This is a true success story of a song. It features no known stars or is composed by a top musician. Still, it went viral. Written by Laxman and composed by SK Baji, the song made Mohana Bhogaraju a star.
3. Oke Oka Lokam – 150 Million
Sung by Sid Sriram, the song composed by Arun Chiluveru turned an instant hit. This viral song fetched a huge craze to the film, Sashi. But even this popular song could not save the boring drama. Chandrabose has written the song.
4. Srivalli – 112 Million
Sid Sriram is the singer of the season in Tollywood. "Srivalli" is another viral song crooned by him. Allu Arjun and Rashmika starrer 'Pushpa' has many viral songs. As of now, "Srivalli" tops from the album. Composed by Devi Sri Prasad, the song was released in October 2011. In three months, it has garnered more than 100 million views. The lyrics are by Chandrabose.
5. Laahe Laahe – 105 Million
Compared to the above songs, "Laahe Laahe" is not a popular number. Still, Megastar Chiranjeevi's popularity has made it viral. Composed by veteran musician and written by Ramajogayya Sastry, the number is from 'Acharya'.
6. Oo Antava – 100 Million
The item song from 'Pushpa' was released this month. But in no time, it became viral by garnering 100 million views. It also stood at the number one position on YouTube charts globally. Sung by newcomer Indravathi Chauhan and penned by Chandrabose, the song features Samantha as the item girl.
7. Chitti – 82 Million
Music director Radhan's composition is a fun number from 'Jathi Ratnalu', a comedy blockbuster. Sung by Ram Miriyala and penned by Ramajogayya Sastry, the song features newcomer Faria as the heroine.
8. Daakko Daakko – 97 Million
This was the first song from 'Pushpa' which came out. It quickly turned viral.
9. Bheemla Nayak title – 78 Million
Music director Thaman is enjoying the top position as the reigning music composer. Last year, he ruled the music charts with his songs. In 2021, his work was appreciated more in background scores. Among the films he worked for a year in 2021, 'Bheemla Nayak' stands out. The title song is a modernized folk number.
Sung by Thaman S, Sri Krishna, Prudhvi Chandra, and Ram Miriyala with additional vocals by Darsanam Mogulaiah, this catchy number has terrific instrumentation. Ramajogayya Sastry penned the lyrics.
10. Naatu Naatu – 58 Million

Keeravani reserves his best work for Rajamouli. His compositions for "Baahubali" were rage all over India. But somehow, the maestro could not create the same magic with Rajamouli's upcoming 'RRR'. Of the songs released until now, only this song has garnered more than 50 million views. The dance number was filmed on two lead heroes NTR and Ram Charan. Written by Chandrabose, the song has a catchy tune.