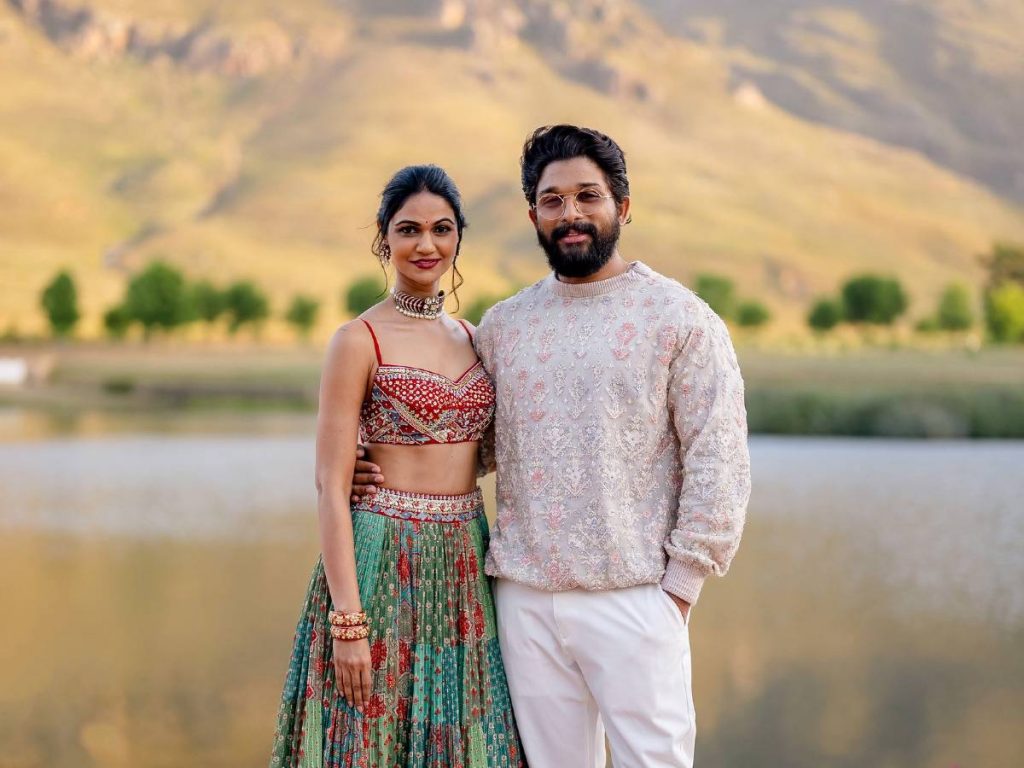 Allu Arjun and his wife Sneha recently went for their vacation in Africa. They appeared to have a good time and captured some lovely memories before returning to Hyderabad.
Allu Arjun took to social media on Saturday to share photos from their vacation. Allu Arjun shared a photo of the beauty of African terrain. Both the husband and wife posed for the camera while standing in front of a lake. Allu Arjun was dressed in white pants and a sweater, while his wife was dressed in a long ghagra.
Sneha, too, posted photos of herself on her Instagram account.
ALCO CHECK: More Photos of Allu Arjun and Sneha's Africa vacation
On the other hand, Allu Arjun will soon be joining the shooting of 'Pushpa 2', which is progressing in Hyderabad without him.