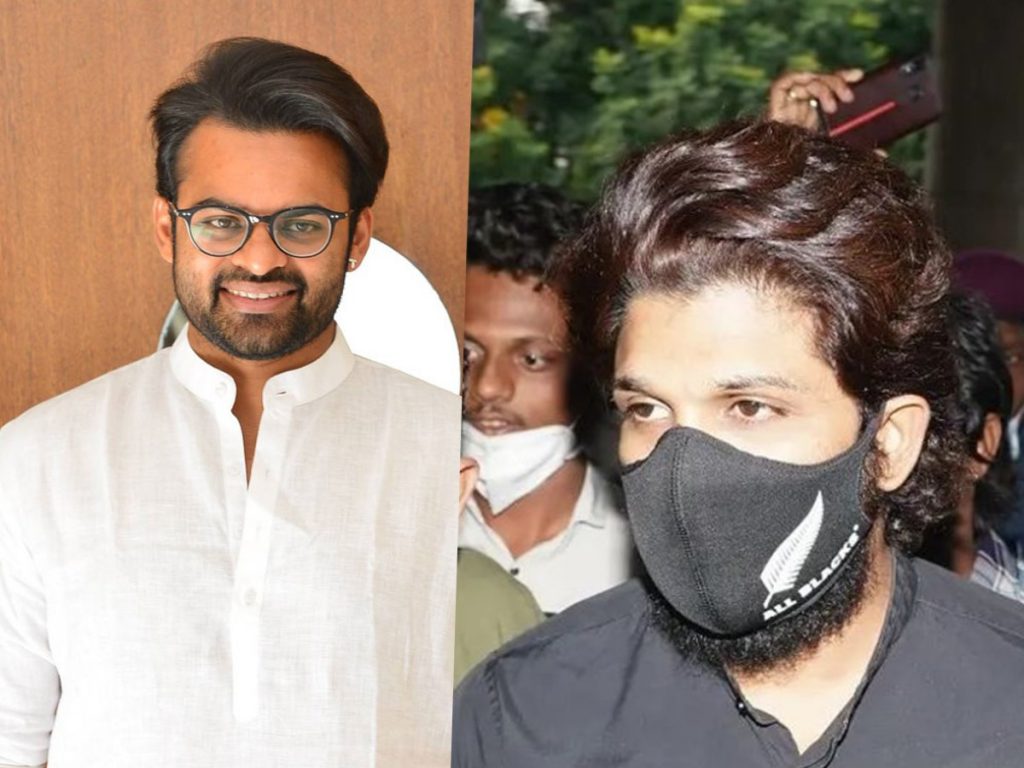 Allu Arjun is back in Hyderabad. He has just wrapped shooting for 'Pushpa The Rise' in Maredumilli forests in Andhra Pradesh. As soon as he landed in Hyderabad, he went straight to Apollo hospital to visit Sai Dharam Tej.
On Thursday, Allu Arjun visited Sai Dharam Tej and enquired about his condition. Allu Arjun could not come to Hyderabad last week due to the shooting in a remote area.
Last week, Sai Dharam Tej met with a bike accident in Madhapur in Hyderabad and had sustained severe injuries. The Apollo doctors performed collar bone surgery and are closely monitoring his condition. He is still on respiratory support. But Sai Dharam Tej is said to be on the path of recovery, and his condition is stable.
Sai Dharam Tej is Allu Arjun's cousin. Chiranjeevi, Ram Charan Tej, Pawan Kalyan, and other family members have regularly been visiting him in the hospital.