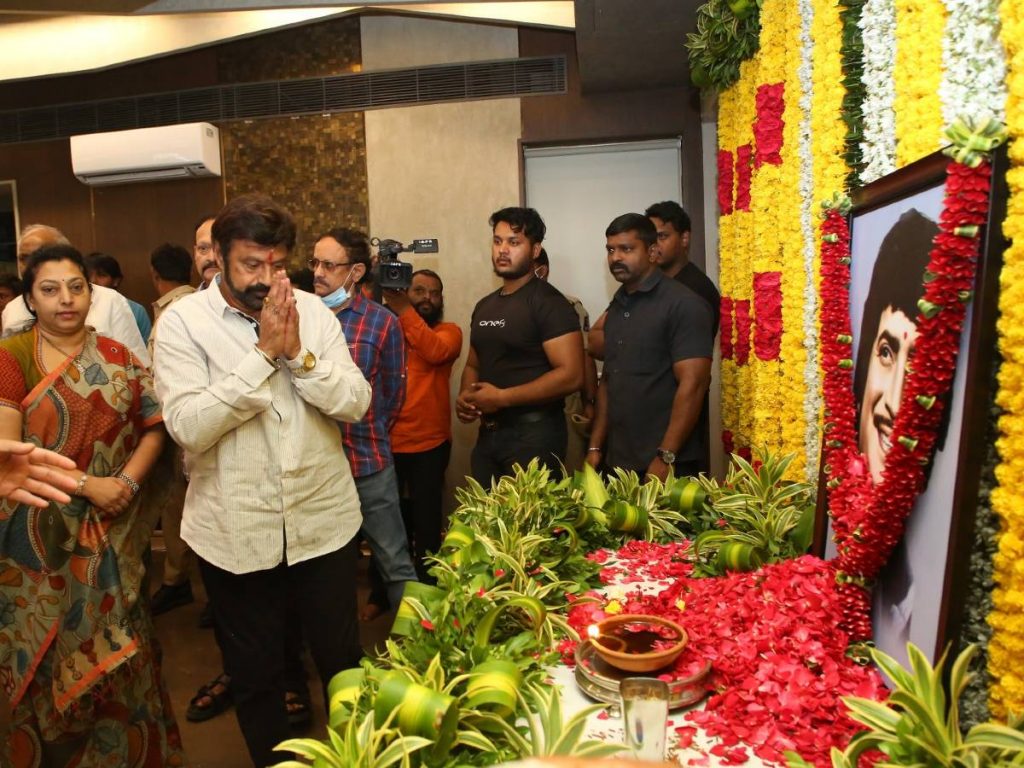 Nandamuri Balakrishna paid lavish tributes to Superstar Krishna. On Wednesday, he paid his respects to Krishna's mortal remains at Padmalaya Studios in Hyderabad, along with his wife Vasundhara and daughter Brahmani.
Balakrishna spoke to the media and revealed some fascinating facts about Krishna.
"While I was more interested in learning about him and his daring film choices, Krishna was more interested in talking about my father. They had such a strong bond. NTR and Krishna shared many similarities. Both of them were always concerned about the producers' well-being," Balakrishna said.
Krishna was a daring and dashing hero, he added.
"He was the producers' darling. When the producers were going through a rough patch, he reduced his remuneration. NTR and Krishna introduced new directors and producers. Only NTR and Krishna have shown such a path," Balakrishna praised.