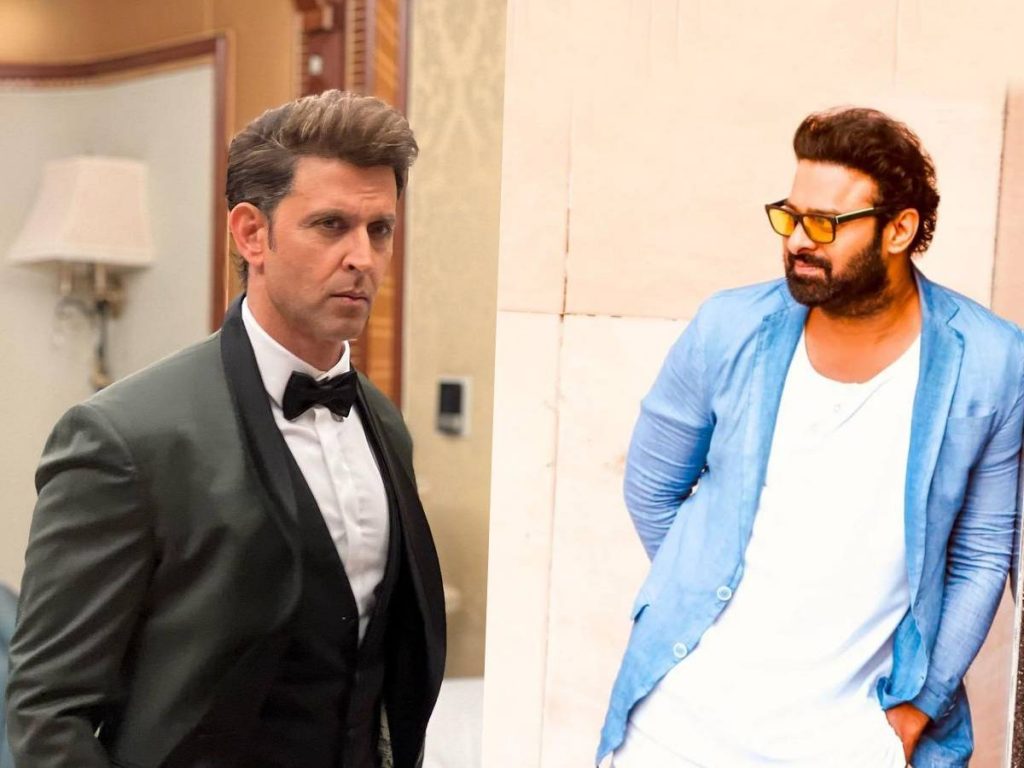 For quite some time, there has been some news circulating in the alleys of Film Nagar. The word is that two of India's biggest stars, Prabhas and Hrithik Roshan, may work together.
Both Hrithik Roshan and Prabhas have huge fan bases and a reputation for displaying macho strength on screen. The idea to cast Hrithik Roshan and Prabhas together came from Bollywood director Siddharth Anand, whose previous films include the smash hit "War." Siddharth Anand's upcoming film "Pathaan," starring Shah Rukh Khan, is now hogging all the limelight.
Mythri Movie Makers has signed Siddharth Anand to make a film with Prabhas. After Siddharth Anand finishes filming the action film "Fighter", starring Hrithik Roshan, this film with Prabha may begin. It has been reported that Siddharth Anand approached Hrithik Roshan about appearing in a cameo alongside Prabhas in this film. We need to wait and see what happens.
If Hrithik Roshan agrees to act with Prabhas, it will create a sensation.