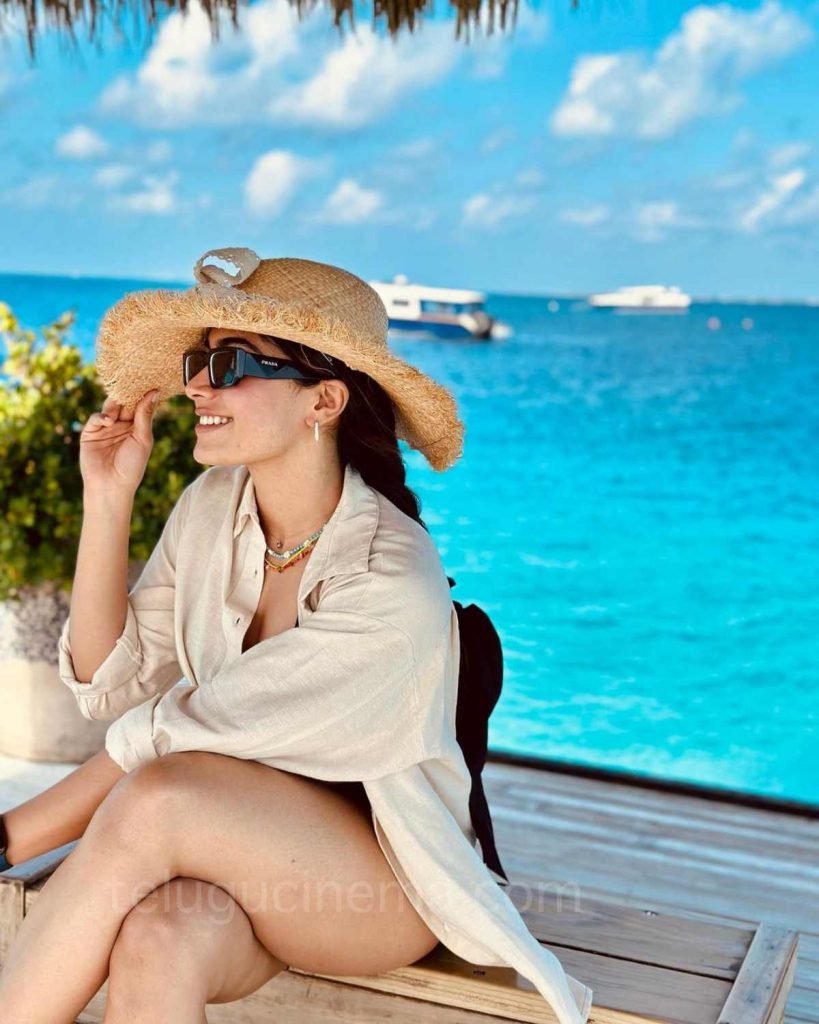 Actress Rashmika Mandanna is a darling of social media followers. She gained more than 34 million followers on Instagram. And she sure knows how to get engaged.
Currently, Rashmika is vacationing in the Maldives. She seems to be having a lot of fun there. She has been keeping her fans posted with some drool-worthy pictures.
On Monday, Rashmika shared a couple of pictures on her Instagram account that went viral. The actress left her followers wanting more. She shared new photos in which she showed off her well-toned thighs.
She declared that she doesn't mind posing. "And posing has become a part of my life.. but it's ok.. if I should pose to look pretty for you all I don't mind!," she wrote.
ALSO CHECK: Rashmika Mandana holidaying in Maldives