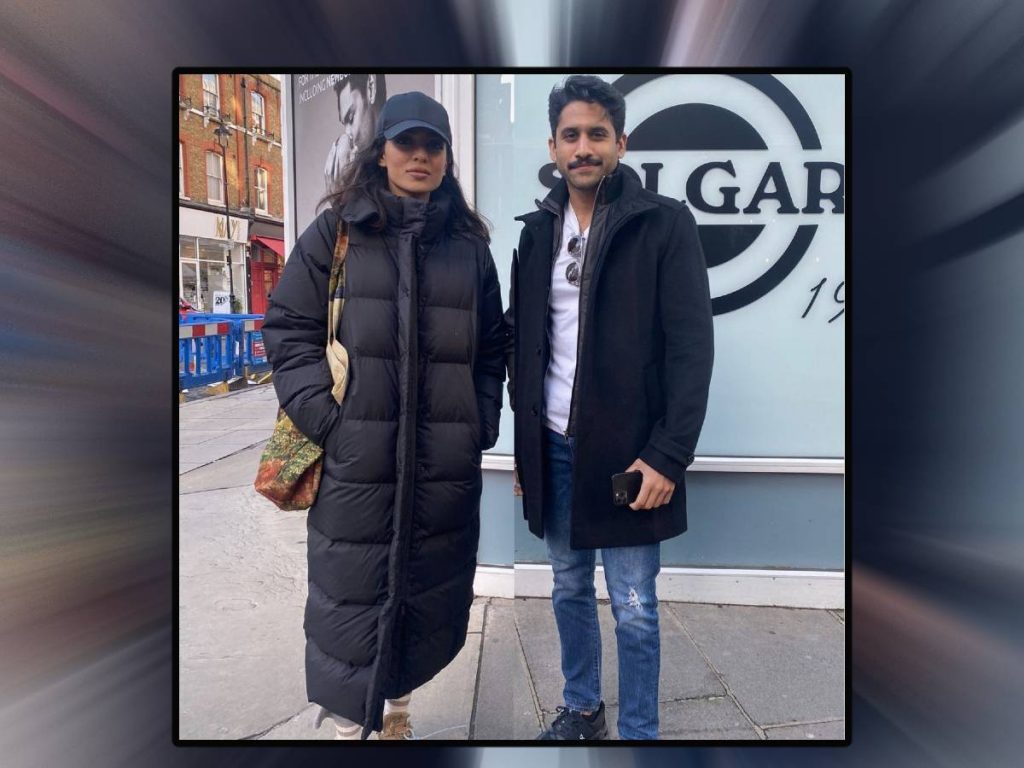 Naga Chaitanya and Sobhita Dhulipala are rumoured to be dating. A photo of them standing together on the streets of London went viral on social media, and it was picked up by major news outlets.
But, as it turns out, the photo was edited and they were not standing together. If we look closely, we can see that the image has been photo-shopped. Two photos of Naga Chaitanya and Sobhita standing in the same spot were combined. They didn't take a photo together.
According to our sources, a fan snapped a photo with Naga Chaitanya when she ran into him in London. Similarly, she shared a photo of herself with Dhulipala. Someone combined these two photos by removing the fan.
They may have been spotted in London, but the photograph was not taken when they stood together.
Last year, Naga Chaitanya announced his divorce from Samantha. Rumors have circulated that Naga Chaitanya is now dating Sobhita Dhulipala. This image was created to go viral in order to lend credibility to rumours.