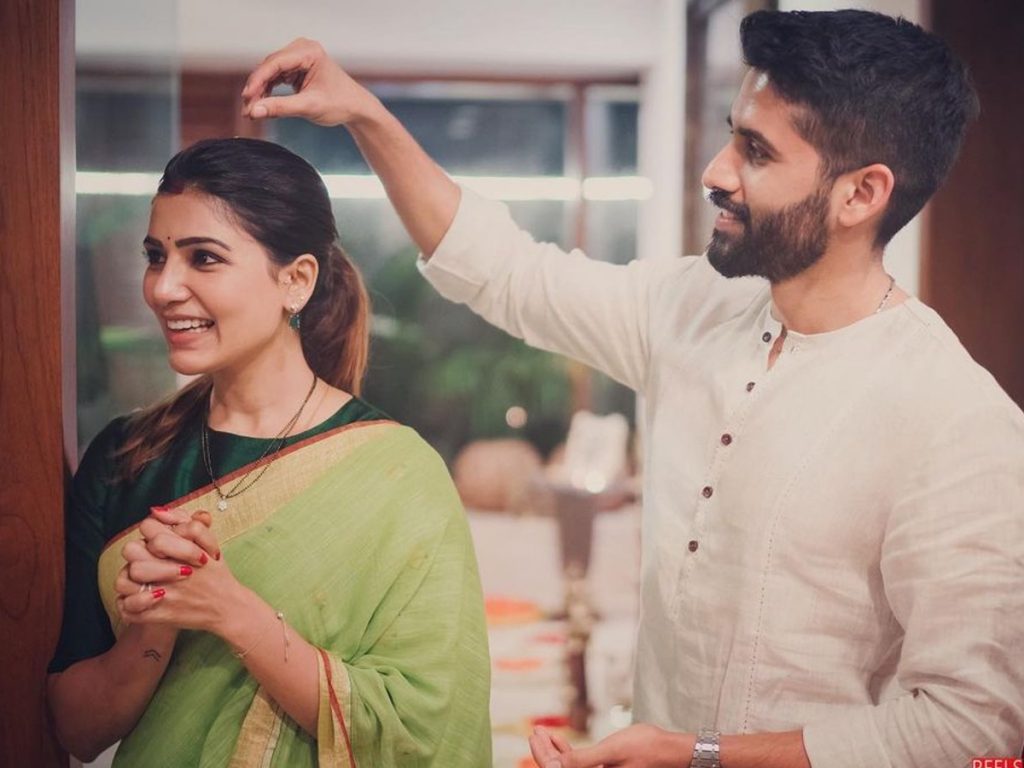 Adding fuel to the ongoing speculations about their marital life, Naga Chaitanya and Samantha's recent tweets made a lot of noise on social media. Until now, the discussion was in the space of websites and other media. Now, fans are openly discussing on social media timelines.
Some of them dug out Samantha and Chaitanya's old tweets and posting the comparison.
The trailer of Naga Chaitanya and Sai Pallavi's 'Love Story' came out on Monday, and Samantha took to Twitter to declare it as the winner. She wished the team all the best. Since she quoted Naga Chaitanya's tweet, it should have silenced everyone. But, it has further added fire to the rumors.
When the teaser of Naga Chaitanya's 'Love Story' hit YouTube, Samantha quoted his tweet and praised her husband, and added love emojis. "No one does it better (love emoji)…@chai_akkineni… you just keep growing from strength to strength…"
Similarly, Naga Chaitanya thanked a couple of celebrities who praised his trailer. He also responded to his father's tweet, but not to Samantha. He didn't give a reply to her on Monday. But surprising them all, he thanked her on Tuesday morning. He tweeted, "Thanks Sam!!"
With his Tuesday's tweet, the speculations should end.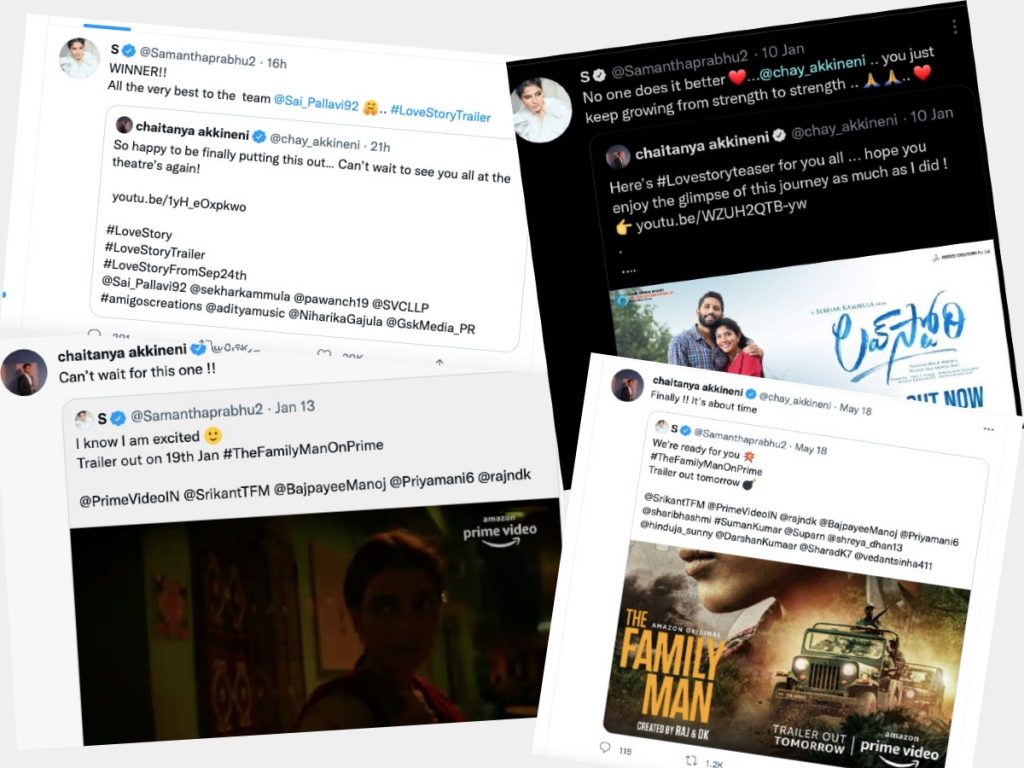 It has widely been reported in the media that Naga Chaitanya and Samantha are heading for divorce. Despite these reports, neither Samantha nor Chaitanya has denied it.
If we go through the timelines of Naga Chaitanya and Samantha, they displayed their love for each other on the public form until a couple of months ago. Chaitanya even enthusiastically shared Samantha's teaser of 'The Family Man' in May this year. Samantha even shared Naga Chaitanya's photo from his Bollywood debut, Laal Sing Chaddha, in July.
Naga Chaitanya and Samantha tied the knots on October 7, 2017. Their wedding anniversary is around the corner.