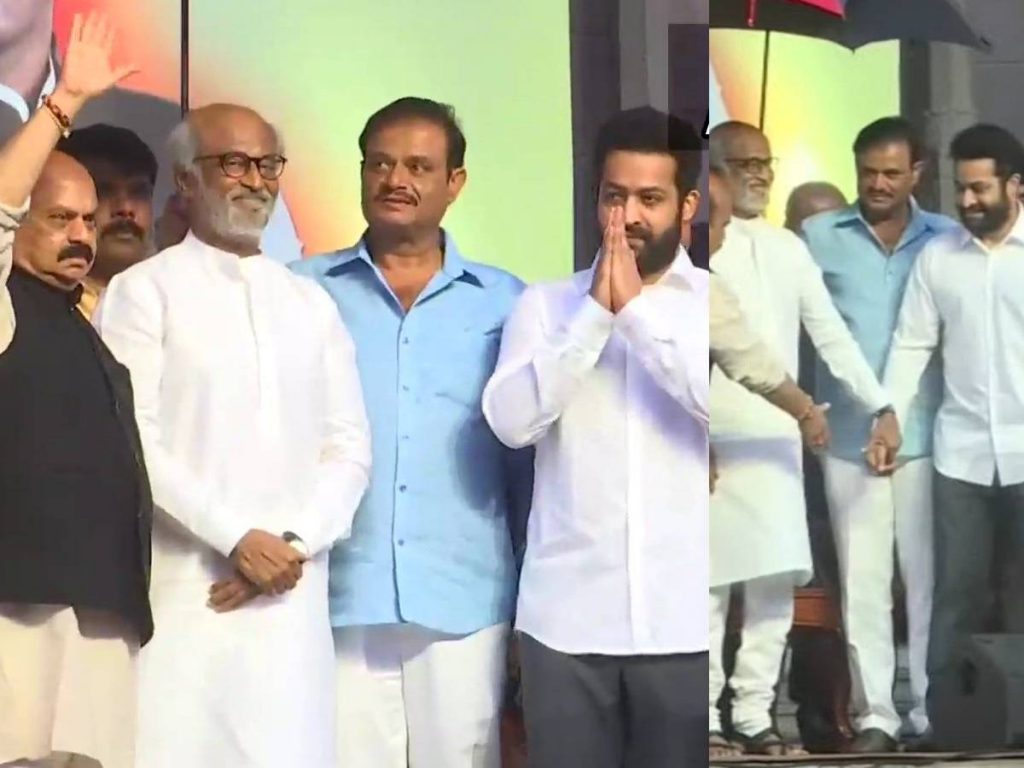 NTR's speech at the Karnataka Ratna award ceremony was well received.
NTR is an excellent public speaker. NTR is well-known for his impeccable dialogue delivery, but his oratory skills in Telugu are also well-known. He, on the other hand, surprised everyone with his Kannada speech.
On November 1, the Karnataka state government bestowed the Karnataka Ratna award posthumously on actor Puneeth Rajkumar. The ceremony's guests included Superstar Rajinikanth and NTR Jr.
NTR spoke to a rapt audience, displaying his fluency in Kannada. His speech quickly became popular on social media.