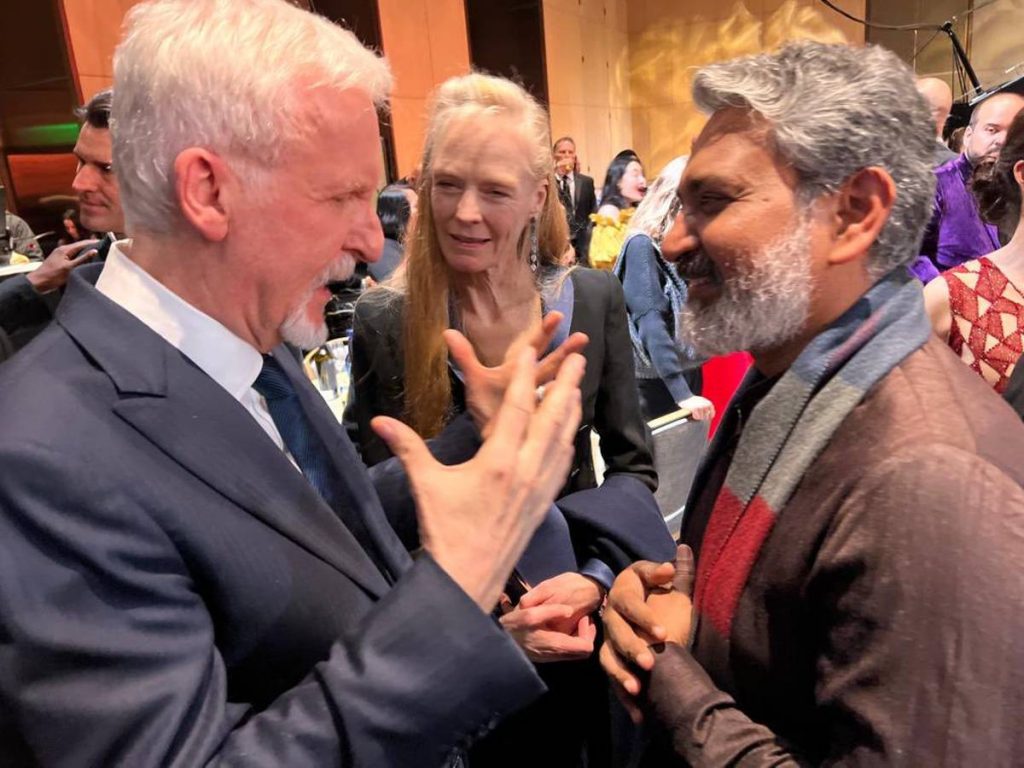 Several renowned Hollywood directors have praised Rajamouli's work. He just met the legendary director, Steven Spielberg, and he got high marks from him. Rajamouli met James Cameron at last night's Critics Choice Awards ceremony in Los Angeles.
James Cameron reportedly saw "RRR" by Rajamouli twice and loved it both times. The creator of 'Avatar' even made his family watch the Telugu movie. MM Keeravani's score was also well received by him.
Rajamouli posted photos of himself and James Cameron to social media. He wrote, "The great James Cameron watched RRR.. He liked it so much that he recommended to his wife Suzy and watched it again with her. Sir I still cannot believe you spent a whole 10 minutes with us analyzing our movie. As you said I AM ON TOP OF THE WORLD… Thank you both."
The 'RRR' team is crossing its fingers for an Academy Award nomination. Later this month, the Academy Award nominations will be revealed.