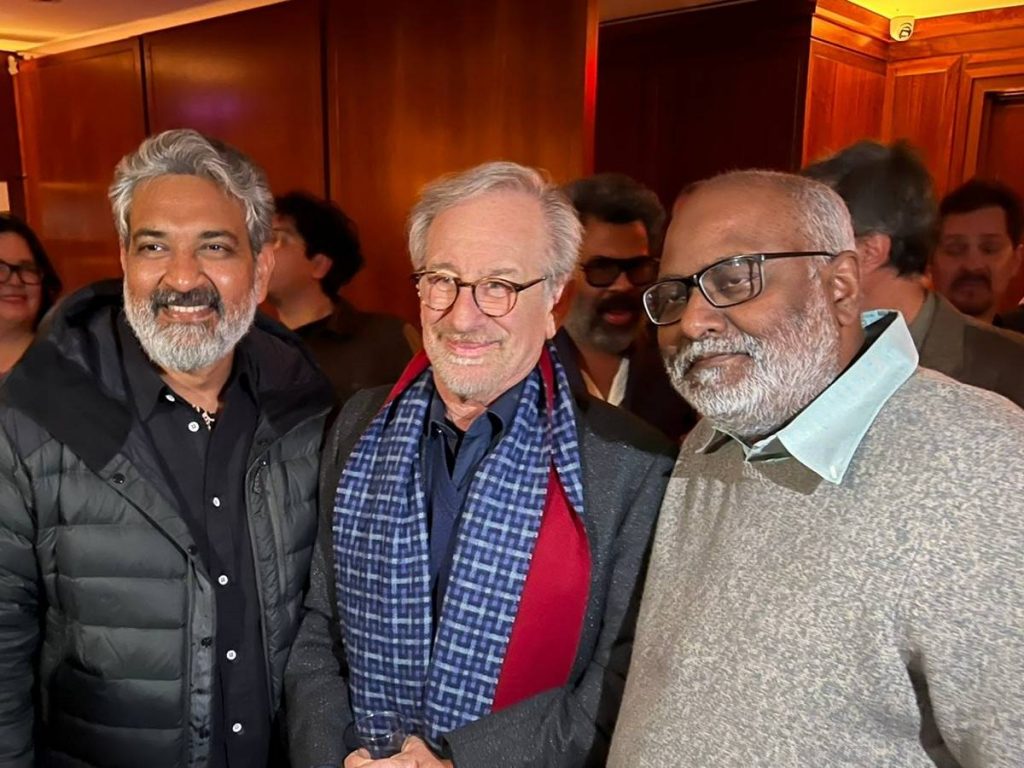 Rajamouli, currently in the United States and the centre of attention for Hollywood directors, posted a photo of himself with the god. When he finally got to meet Steven Spielberg in Los Angeles, USA, he had a total fanboy moment.
Rajamouli, who has been greatly influenced by the work of the legendary director, has even referred to him as God. He met with Spielberg and posted a photo to Instagram with the caption, "I just met GOD!!!"
Golden Globe-winning music composer and his brother MM Keeravani was also present.
Steven Spielberg is widely regarded as a trailblazer of the New Hollywood movement. Spielberg's bold use of special effects in a pivotal scene paved the way for other directors to realize the potential of CGI and learn from his example. Spielberg's innovative approach to filmmaking has influenced the majority of today's most successful films.