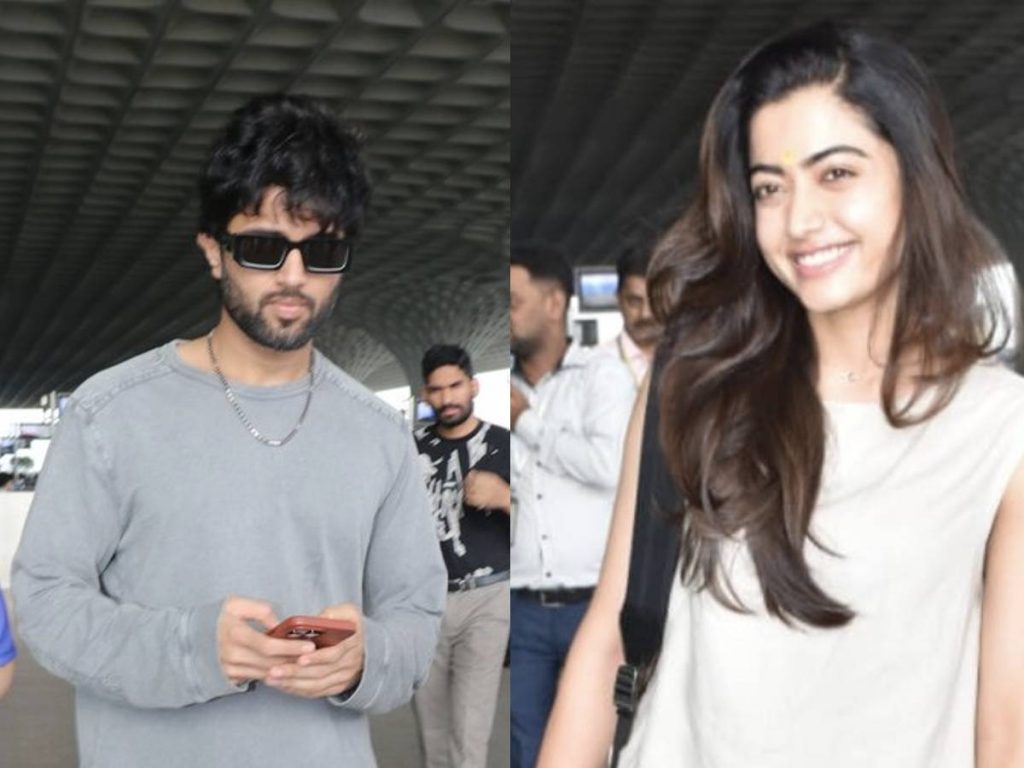 Actress Rashmika Mandanna's maiden Hindi film, Goodbye, hit the theaters today. The film received good reviews from critics. In Bollywood, actors don't promote their films after their release. So, she left Mumbai for the Maldives.
She was spotted at the Mumbai airport leaving for the island nation.
Interestingly, handsome hunk Vijay Deverakonda was also papped at the Mumbai airport. It is not clear whether he was also heading to the same resort in the Maldives but Mumbai media has published reports that they left for the vacation together.
Both Vijay Deverakonda and Rashmika Mandanna dismissed the reports that they are in a relationship. In a recent Karan Johar talk show, Vijay Deverakonda said they are friends and they are not dating.