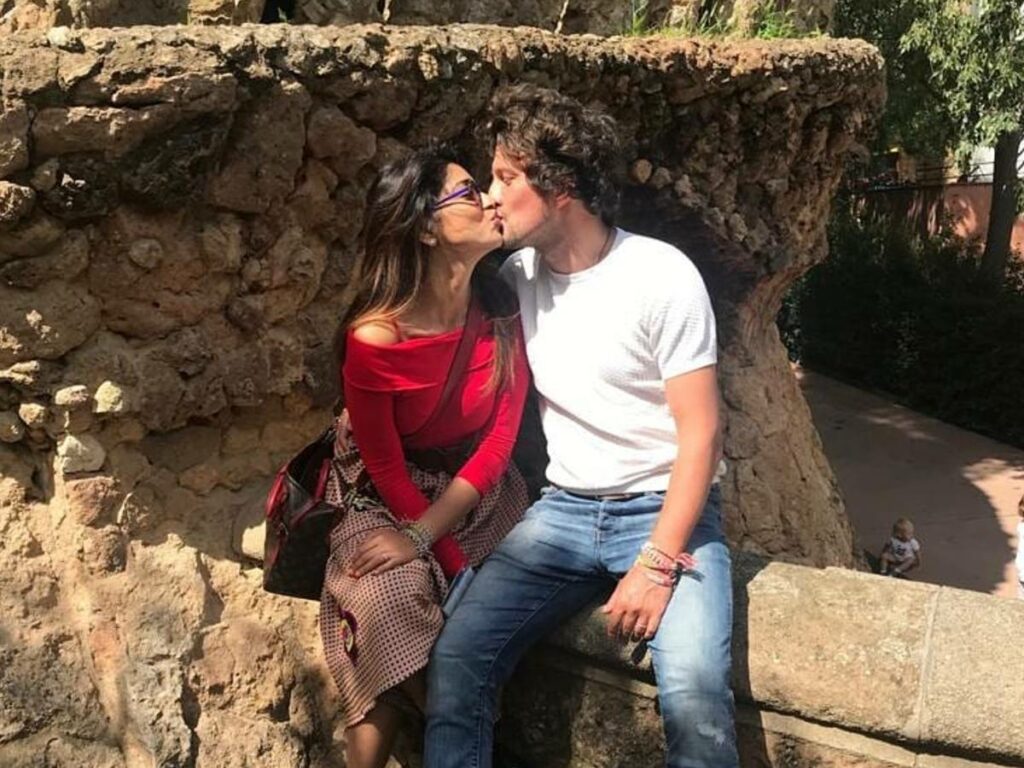 Shriya Saran is in her marital bliss. She has been regularly sharing photos and videos with her husband. Today, she posted a picture of her and her hubby kissing each other. There is nothing special in their public display of affection (PDA), but she took it to social media to post this picture.
She has captioned the image, "sending you all kisses and hugs."
Shriya Saran got married to Russian-based entrepreneur Andrei Koscheev in 2018. The couple is living in Spain now. However, she has made Mumbai her base for work. Her parents also live in Mumbai.
She comes down to India whenever she gets the chance to act in films. Shriya Saran has 'Gamanam' for release. Shriya played a mute woman in this upcoming Telugu film.