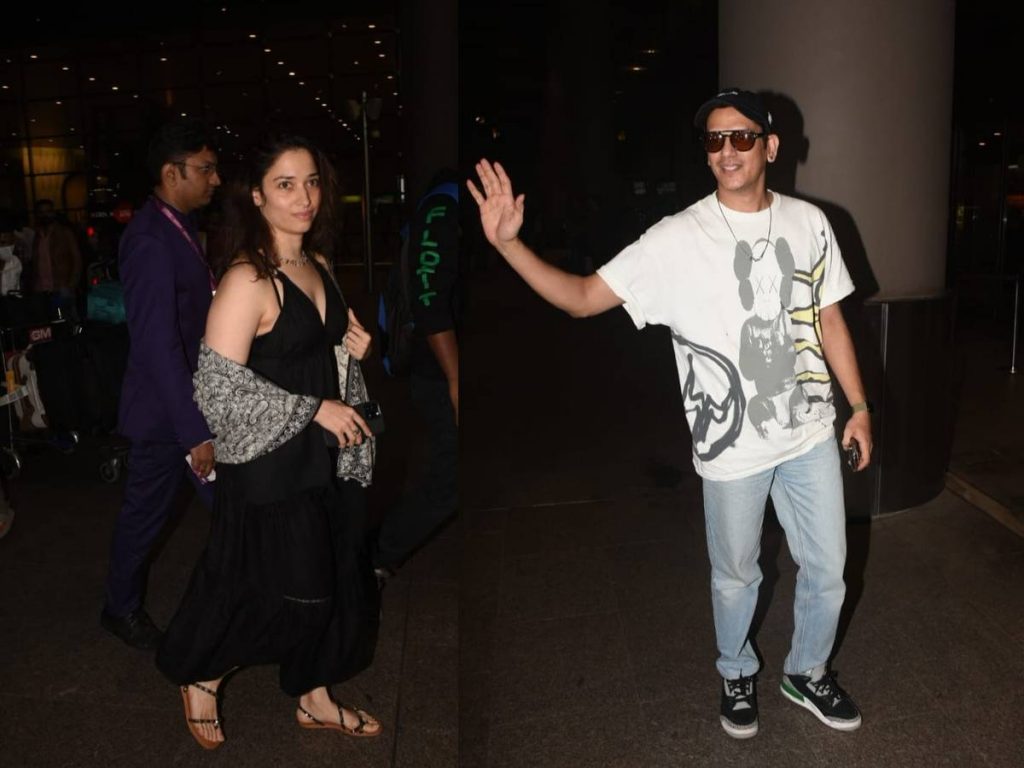 After spending New Year's 2023 in Goa with her new boyfriend Vijay Varma, Tamannaah Bhatia has returned to Mumbai. They were seen leaving the airport, but they avoided taking photos together.
Tamannaah first made an upbeat appearance at the airport, where she wished the waiting paparazzi a happy new year and smiled for the cameras. Vijay Varma similarly signalled cameramen with a hand gesture but declined to pose for photos.
The viral video of Tamannaah and Vijay kissing attracted a lot of attention. Tamannaah was seen dancing, hugging, and kissing Vijay Varma in the now-viral video.
They were spotted together at the airport after returning from Goa, so their love is evident.
With regards to her professional life, Tamannaah will soon begin filming for 'Bholaa Shankar. Her co-star in the film is the legendary actor Chiranjeevi.