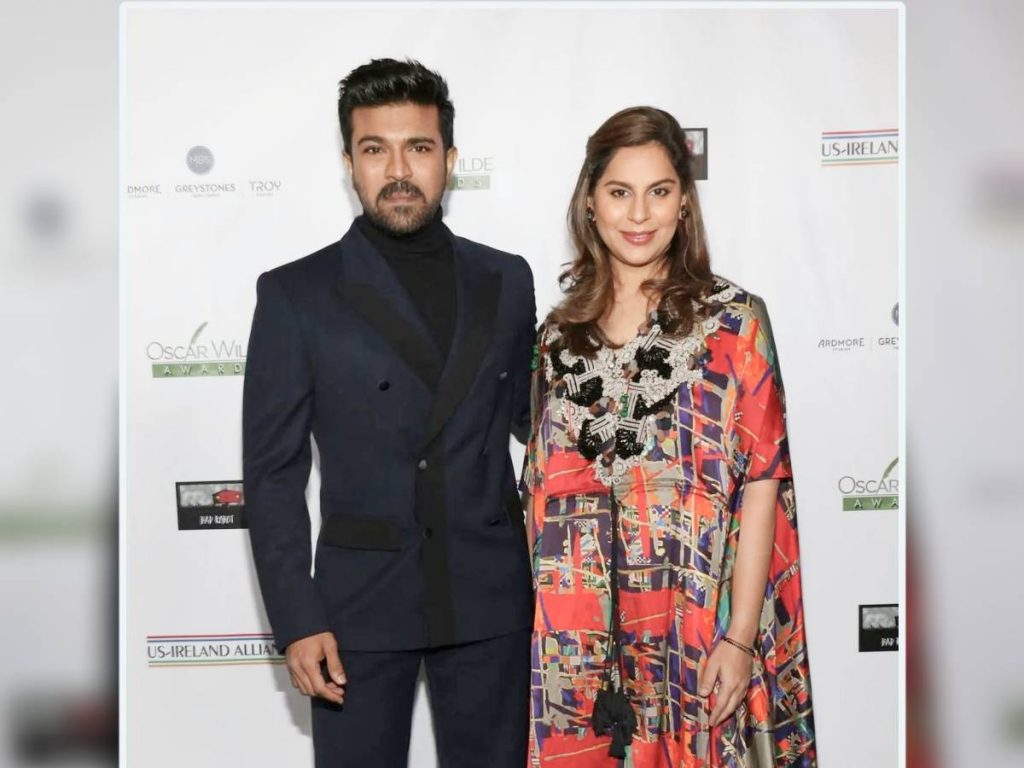 Ram Charan and his wife Upasana are expecting their first child. In 2012, the couple married. So, their entire family is thrilled with the news of her pregnancy. Ram Charan's fans rejoiced as well.
Her recent appearances in the United States as part of her husband's Oscar campaign, however, have expressed questions about her pregnancy. Every day, she updates her social media platform with new photos. There is no visible baby bump in any of the photos she has shared. In fact, she appeared in many photos with a flat stomach.
As a matter of fact, Ram Charan's fans questioned whether she was truly pregnant. Some speculated that the couple was expecting their first child via surrogacy.
But today, all doubts were dispelled. She attended an event in Los Angeles with her husband. Her baby bump is now clearly visible.
She effectively silenced the critics.