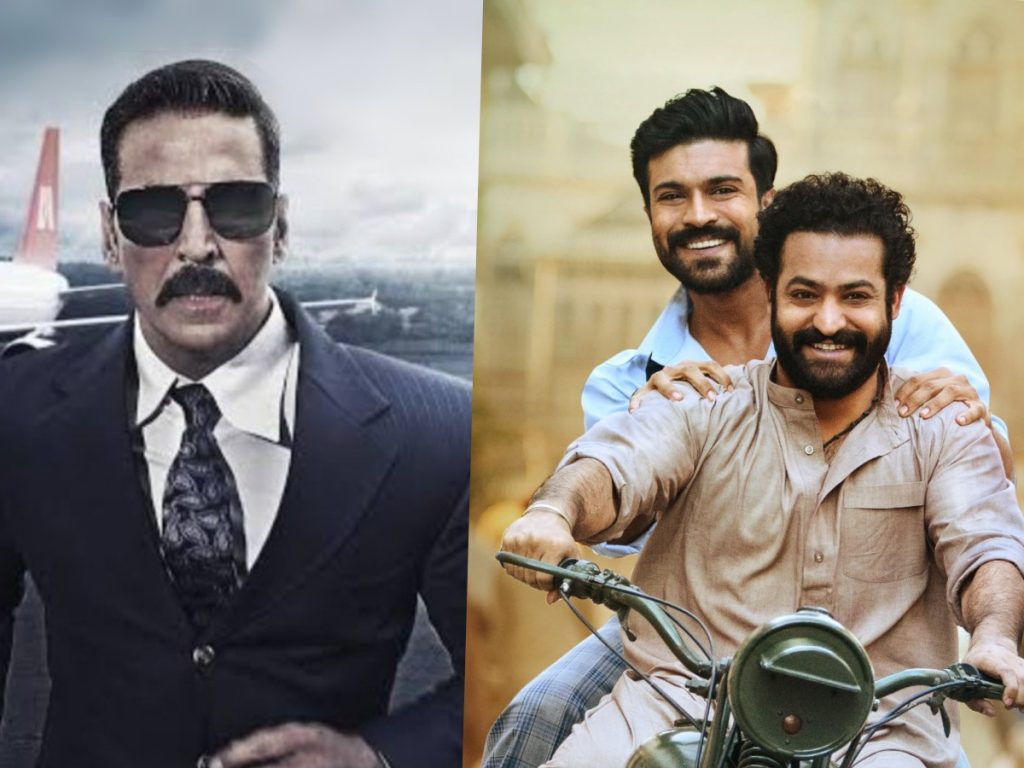 It may take two or three months for the North Indian film market to recover from the pandemic crisis. The shockingly low collections for a biggie like 'Bell Bottom' prove that the Hindi film market is still in a deep mess.
Akshay Kumar's 'Bell Bottom' was released in theaters across the nation three days ago. Theaters in Maharashtra, Tamilnadu, Kerala, and Assam have remained closed. But the film could not collect much even in big markets like Delhi.
Seeing the film's box-office performance, the trade pundits say the team of 'RRR' has made a wise decision of postponing the film from October 13 to next year. 'RRR' is likely to hit the screens on March 31st, 2022.
'RRR' featuring NTR and Ram Charan as the two freedom warriors is one of the most expensive projects ever in India. The Hindi market and overseas market are crucial to the film's business. Hence, the makers have decided to postpone it to 2022.