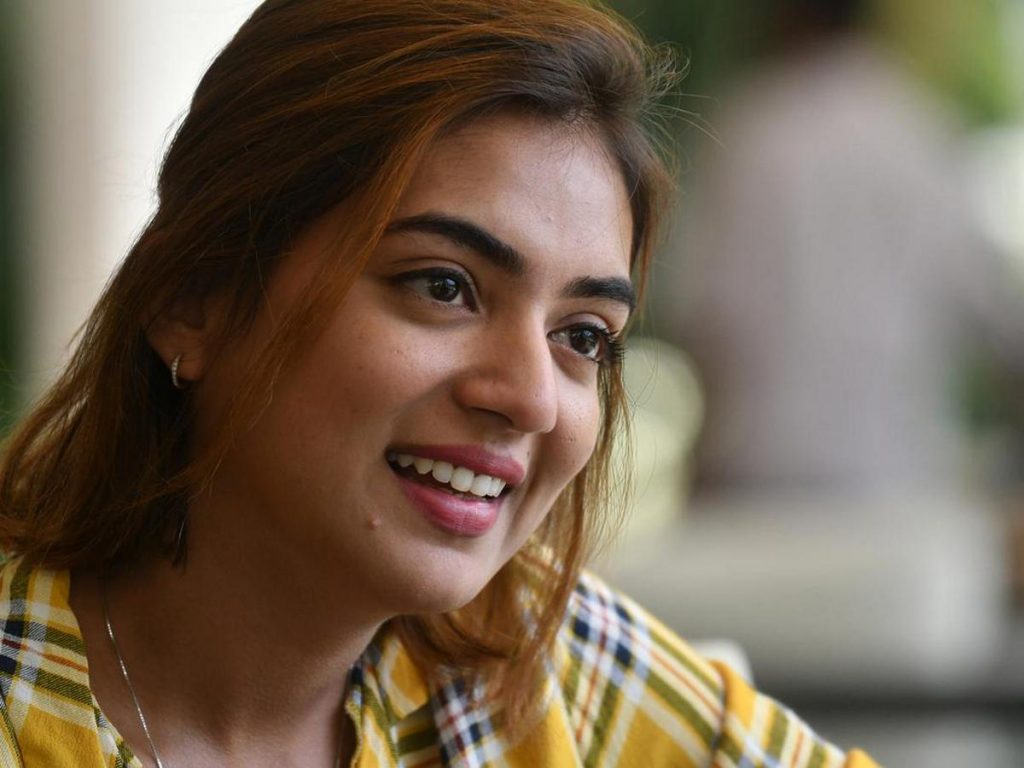 Malayalam actress Nazriya Fahadh is foraying into Tollywood with Nani starrer 'Ante Sundaraniki'. She plays the role of a Christian girl named Leela Thomas.
A chit-chat with Nazriya about her films and her comeback to the cinema.
Tell us about your Telugu debut?
It has been a while since I acted. Nevertheless, I have been listening to scripts. I am glad that I did this film and am debuting in Telugu with 'Ante Sundaraniki'. I took this film because of the fun elements it has. This film is also very emotional. I just fell in love with this story as Vivek narrated it to me.
It has been a long break…
I never intended to take a break after marriage. It just happened. Also, I became choosy and this restricted my career. But I have no regrets and I am glad that I am back.
'Ante Sundaraniki' has inter-religion love.
Yes, it does. That is the main plot of this film. Personally, I think that these should not matter in a relationship. You should be happy with the person you marry.
Fahadh as an actor and husband?
Fahadh says that I am lucky for him. People know him because of 'Pushpa'. I loved his performance in 'Vikram' as well.
He is great as a husband. Since we both are actors we discuss a lot about films. Both of us ask each other about the kinds of roles that we will do and arrive at a decision. I have done two films with him and would love to act as a villain in his films.
Future in Tollywood?
I am listening to a lot of scripts. So far not committed to any movie. I would love to work in more films here with all those great actors of Tollywood.