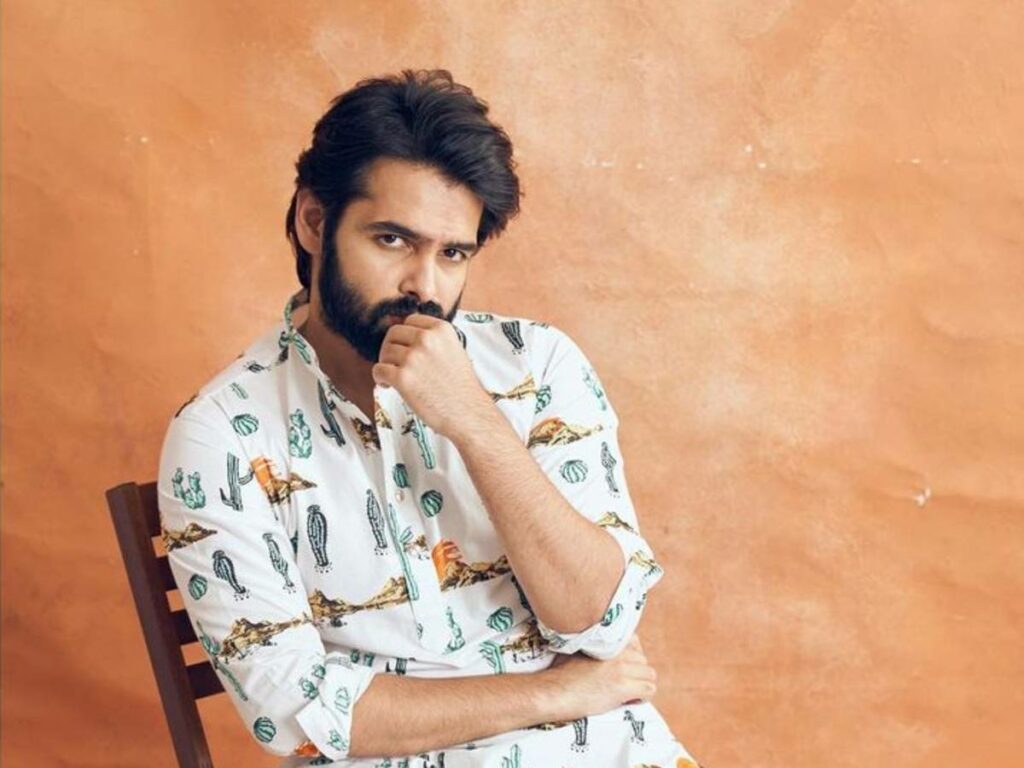 Since the release of his debut movie Devadas in 2006, the Sankranthi festival has played an important role in Ram Pothineni's career. Confident of repeating the magic of success this Sankranthi as well, he has placed 'Red' in competition. 'Red' hits the theaters on January 14, 2021. Ahead of its release, we catch up with him for a brief interview. 
Devadas was released for the 2006 Sankranthi festival. Red is releasing now. What have you learned in 15 years of your acting career?
I was 15 when I had signed 'Devadas'. I have added another 15 years to my age (He laughs loudly). Jokes apart, I have had highs and lows. 'Devadas' had given me a high, for it was my first film. When I took up 'Jagadam', I felt I was doing a great film. I was totally immersed in its making -physically and mentally. But the result came as shocking, putting me in depression for months. But again, the success of "Ready" gave me a kick, bringing appreciation from none other than Bollywood superstar Salman Khan.
As you know, I have seen so many highs and lows; hits and flops in equal proportion. After a point, successes and failures have stopped affecting me personally. Coming to your question, accepting the verdict given by the audiences wholeheartedly and not getting overwhelmed by the success or taking it to heart with failure is the balance that I have achieved at the end of 15 years of my career.
Do you consider 'Ismart Shankar' as a huge turning point in your career?
More than the film's success range and getting wider bandwidth of market for my films, 'iSmart Shankar' is a turning point for me as an actor. Before this film, I was typecast with the 'Ramudu Manchi Baludu' type of roles. I wanted to play bad-boy characters. I approached Puri Jaganandh to write such a role, and I am thankful for him giving me a challenging role as an actor.
Has the massive success of 'iSmart Shankar' changed your decision-making?
Let me tell you how 'Red' went to the floors. Much before the release of 'iSmart Shankar', I have okayed 'Red', the script that Kishore Tirumala had prepared. I was not in India when 'iSmart Shankar' got released. Kishore Tirumala called me up and informed me that he would rewrite the script, as expectations are going to be different from my films henceforth after the success of 'iSmart Shankar'. So, he took two months again to change the script incorporating the elements that audiences now expect from my films.
Now, I have to cater to the whole gamut.
So, is 'Red' going to be completely different from the original Tamil film, Thadam?
The soul and basic plot remain the same. We have given more depth to the two characters – Siddharth and Aditya (played by Ram). The original was a thriller. But we have added more elements. For the first time, we will get an appreciation for the dialogue in a thriller. Kishore's strength is dialogues. and you will notice that. Recently, I happen to meet the Tamil director of Thadam, and I have informed him about the additions we have included. He was thrilled to know that so much effort and exercise had been put in to make this film. It would cater to all audiences.
What is the reason behind dubbing the movie in seven languages?
As I said, 'Red' has the potential to be liked by everyone. It is much more different from 'Thadam'. Precisely for this reason, we have dubbed it back into Tamil and releasing it.
The plan to release it in Hindi has always been there as all my films have become quite popular in the Hindi market. We have got offers from Kannada, Malayalam, and Bengali language distributors and producers as well.
Is this your first effort to create a Pan-Indian market for your films?
Yeah, I guess so.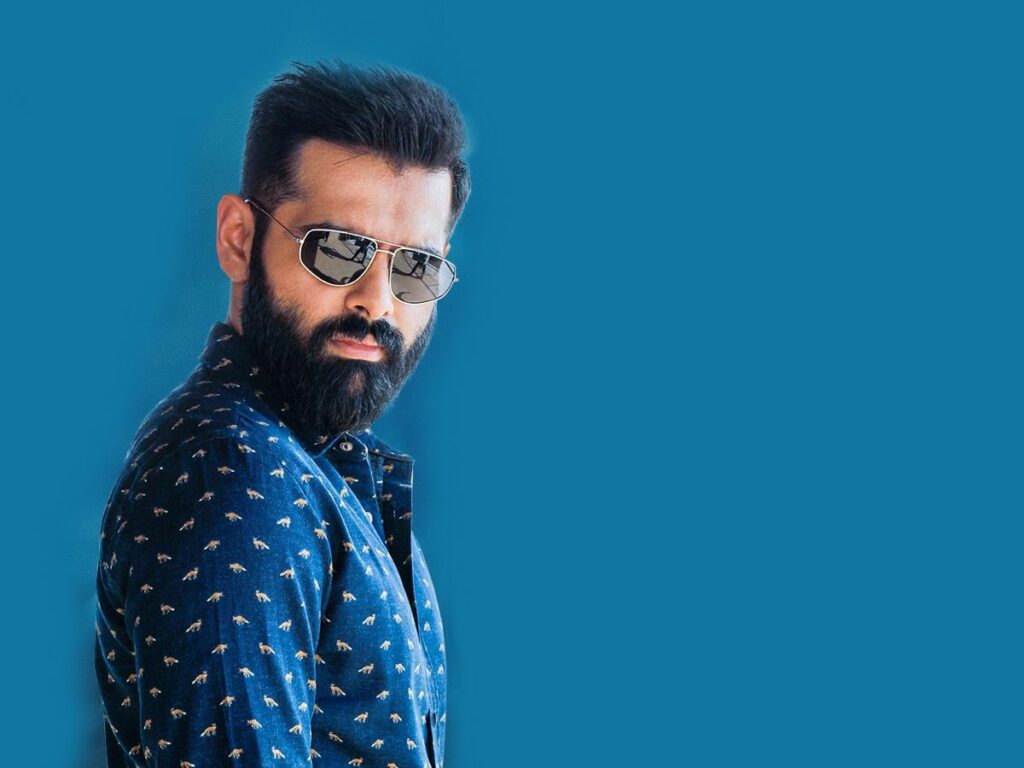 Bollywood debut must be on the cards then?
Getting offers from Hindi producers is not a new phenomenon. In fact, I have got such an offer after the release of "Ready". When I recently shot for an ad film in Mumbai, everyone on the sets was talking about my Telugu films that were dubbed into Hindi. I am happy that I have got a market (in North India), but doing a straight Hindi film is not in my plans right now.
You have achieved six-pack for your previous film, and again underwent a transformation for this film by gaining weight!
Yes, I have almost gained eight kilos for 'Red'. Getting a lean and six-pack physique was not suggested by (director) Puri garu, but I wanted to get the feel of that character physically, so went ahead. I began shooting for 'Red' without bulking up. But after wrapping up the first schedule, something felt amiss. Although Kishore was satisfied, I couldn't. That is when started gaining weight and bulk up my body so that my role would be intimidating enough. I was not able to connect to that role until I gained kilos.
The film stuck in the labs due to COVID19. Did you anytime feel exhausted waiting for theaters to reopen and thought of selling it to OTT?
No, not at all. In fact, at the very beginning stage of lockdown, we had received lucrative OTT deals but my pedda nanna turned down all the offers. That is why I call him a great filmmaker. He wanted this film to be seen by the audiences in the theaters and refused the tempting offers. Had he agreed to those offers, he would have been in good profits, least worrying about the result. But that he is a passionate filmmaker, he had not given up hope on theatrical release.
Another film is competing with your film on January 14. Are you upset with 'Alludu Adhurs' advancing the date suddenly?
I don't want to comment on that. We are confident in our film.
You are the only star who is giving opportunities to director Kishore Tirumala regularly.
Kishore and I bond well. Even when he makes films with other stars, he narrates the stories to me, he is like our family member. He is highly talented. When Kishore came on board for this remake, many had raised doubts about our choice as he is not known for directing thrillers.
I know his capabilities, how different perspective can he give to a thriller as well
Are Puri Jagannadh and you are going to team up this year?
I'd love to. We will definitely collaborate once again, but I don't know whether it would happen this year or next year.
Which movies/web series you did enjoy on OTT platforms?
OTT lo choosi choosi bore kottindi anduke theater experience ki vachamu (he laughs out loud).
Have you signed your next film?
There are three to four projects but I have not given a final agreement yet. Will take a call shortly.
From Pawan Kalyan to Prabhas, all stars are now announcing multiple projects, but you are not showing much eagerness to sign more films. Why is it so?
As you know, I never follow any other star. My ideology, my way of working, the reason for acting in a film are completely different from other actors, I have my own way of doing everything in life.
I never like to shape my life by watching others.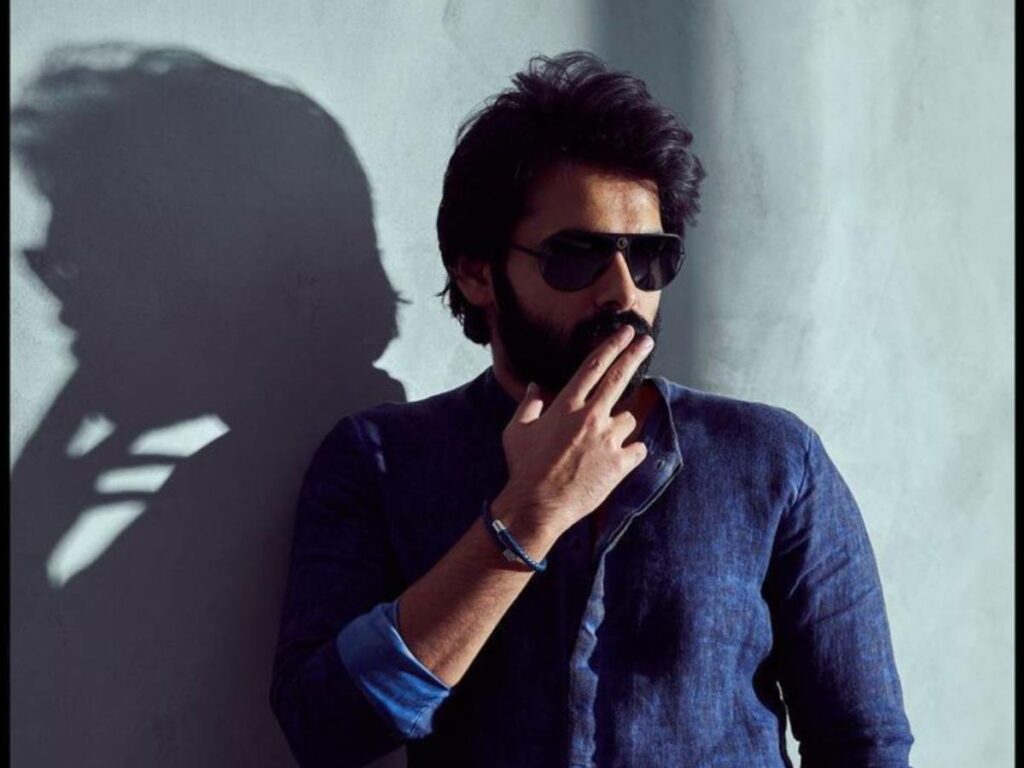 What, according to you, are the best movies in your career?
Each film has taught me something, good or bad. So, I can't point out any film in particular.
You regularly are spotted hanging with Genelia D'Souza and her husband. Who are the other actresses you regularly get in touch with them?
Genelia is a family friend. Whenever I land in Mumbai, I make sure to meet her and her husband. They also stay with us when they get here in Hyderabad. I don't have the same bonding with other co-stars, but I do catch up with many of them over the phone.
Many of our most-eligible bachelors in Tollywood have gone for nuptials during the lockdown period. Did you think of getting married as well….
(laughs) no. No such plans right now. When the time comes it will happen.
There were reports that Trivikram and you were collaborating for a film!
True. We had met each other and discussed a project. It may not happen immediately, but a film in our combination will definitely take place in the coming years.