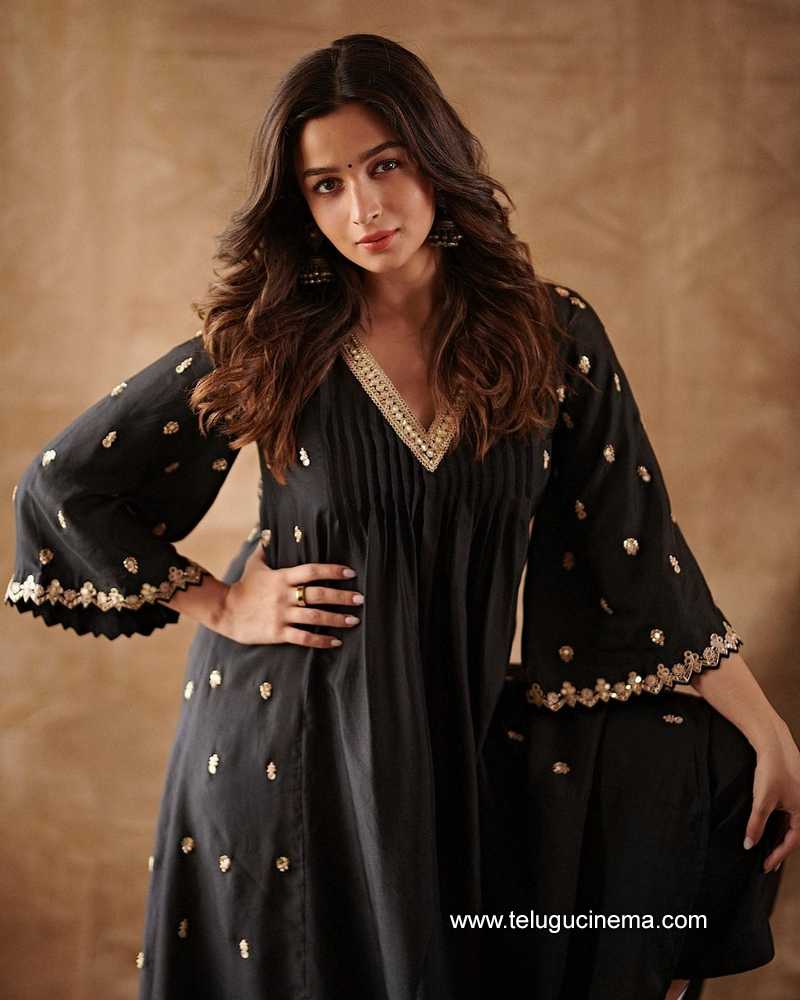 Alia Bhatt turned producer with a Hindi film titled 'Darlings', which was released directly on Netflix. In her maiden attempt at production, she joined hands with Shah Rukh Khan's production company and the film received good reviews.
The impressions on Netflix are said to be massive. With the film's success on Netflix, Alia Bhatt and Shah Rukh Khan are now contemplating remaking it in Telugu and Tamil.
The talks are with a couple of Telugu directors to handle the remake. The film is a dark comedy about domestic violence.
Alia Bhatt played a wife, while Hyderabadi actor Vijay Varma is her husband.