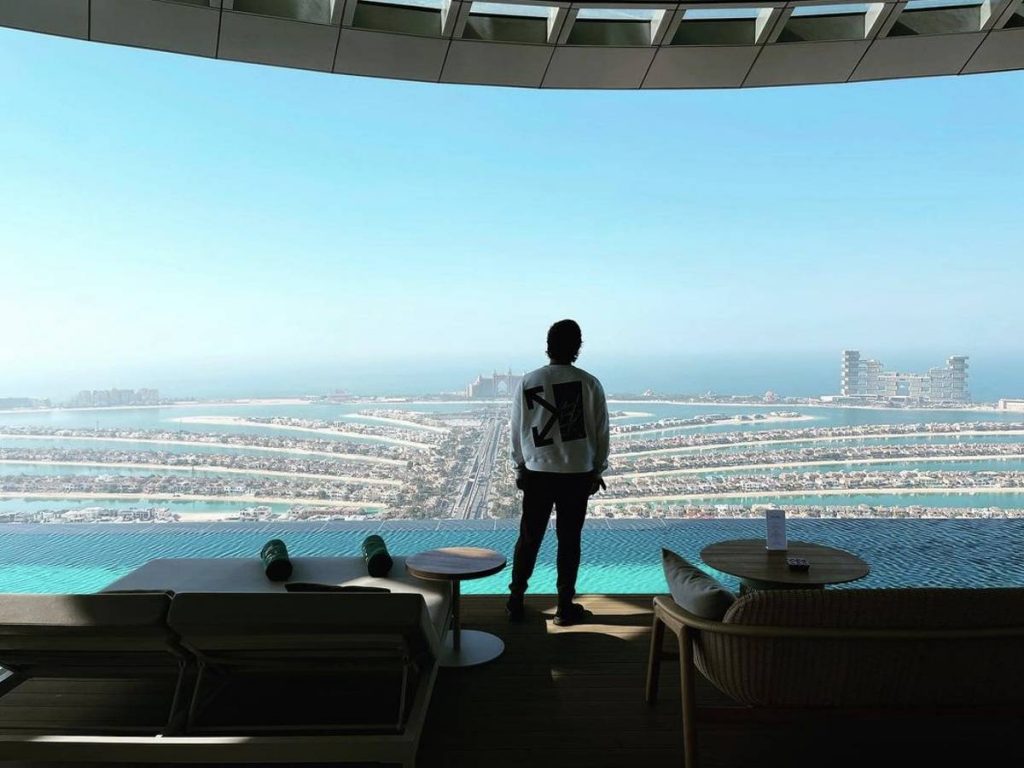 Allu Arjun is basking in the glory of 'Pushpa The Rise'. With the stupendous success of 'Pushpa' in the North Indian market with its Hindi dubbing version, Allu Arjun's stardom has gone up.
He will soon commence the shoot of part 2 of 'Pushpa'. Before joining the shoot, he wants to enjoy his personal life as much as possible. No wonder he has been on a series of travel trips. His wife Sneha loves travel buff.
Allu Arjun is currently vacationing in Dubai. He shared his picture standing at the 'AURA' pool in Dubai. Touted to be the world's highest 360-degree infinity pool, it offers incredible views of the Dubai skyline. Allu Arjun shared this picture, perhaps hinting that he is on top of his game.
Allu Arjun will return to Hyderabad next week. He will commence the shoot of 'Pushpa 2' in April. Director Sukumar is currently penning the script.