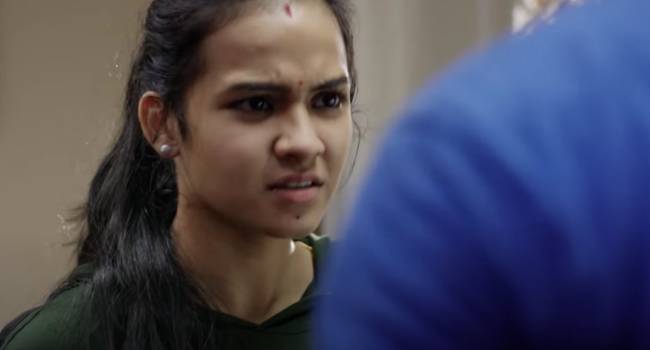 Ram Gopal Varma loves controversy. He expects the persons to respond to whom he makes 'fictional reality' movies. He desperately tried provoking Pawan Kalyan but the star didn't respond when Ram Gopal Varma's 'Powerstar' got released.
Luckily, now Amrutha has responded. His next web movie titled 'Murder' is based on Amrutha, the Miriyalaguda girl whose father killed her husband Pranay. The caste killing shocked the Telangana.
Now, Amrutha dragged him to court alleging that the filmmaker is violating the privacy rules and making a film on her without her permission. She sought the court to stall the film's release and the court RGV and producers to appear before the court on August 6.
Ram Gopal Varma can now generate publicity from this case.