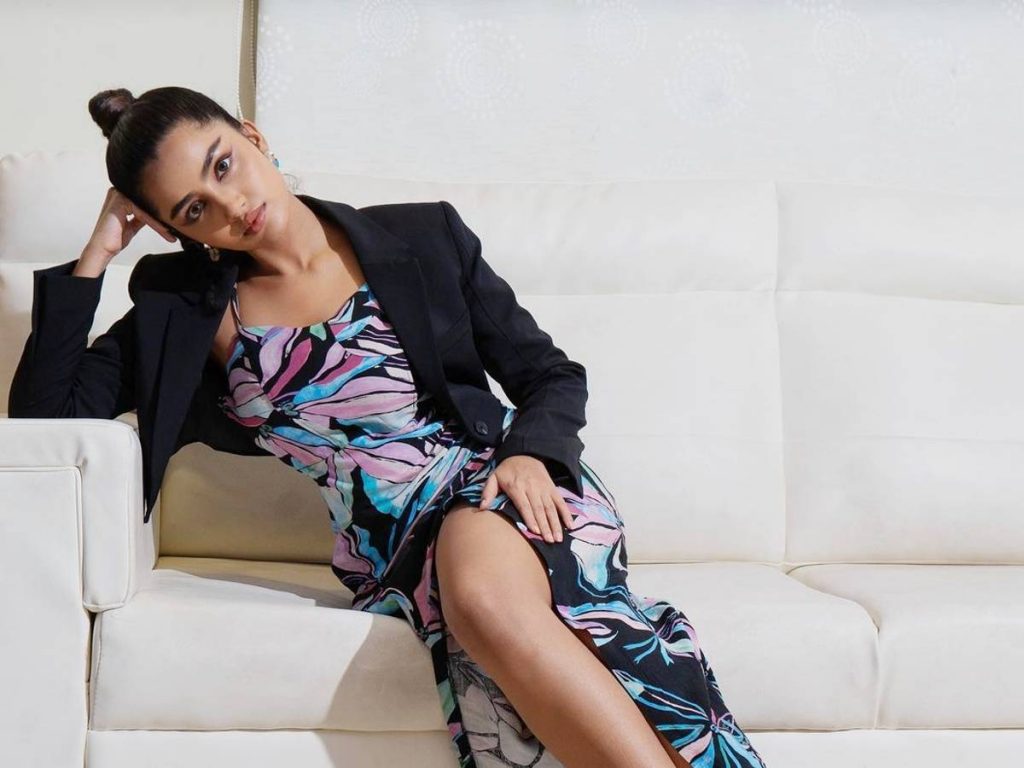 Anupama Parameswaran has done two films with Nikhil Siddharth in quick succession. The first one is 'Karthikeya 2', which will hit the theaters on August 12. But she has been avoiding the promotions. Why?
There is a reason for Anupama skipping promotions. According to her, she gave her dates to other films as the makers of 'Karthikeya 2' kept postponing the film.
She posted a statement on her Instagram. She wrote, "Hey just wanted to give a clarity On why I am not able to join Karthikeya promotions… I have been shooting continuously Day and night for two other films — which has combination dates of other artists which was planned since a long time … but unfortunately there were so many changes in the release date of Karthikeya and things are a little tight this side … hope u all understand the difficulty."
She further appreciated the film's hero Nikhil for his extra efforts to promote the film. "To my entire team, lots of love for all the efforts you put in for our film especially to @actor_nikhil gaaru for his extra efforts," she added.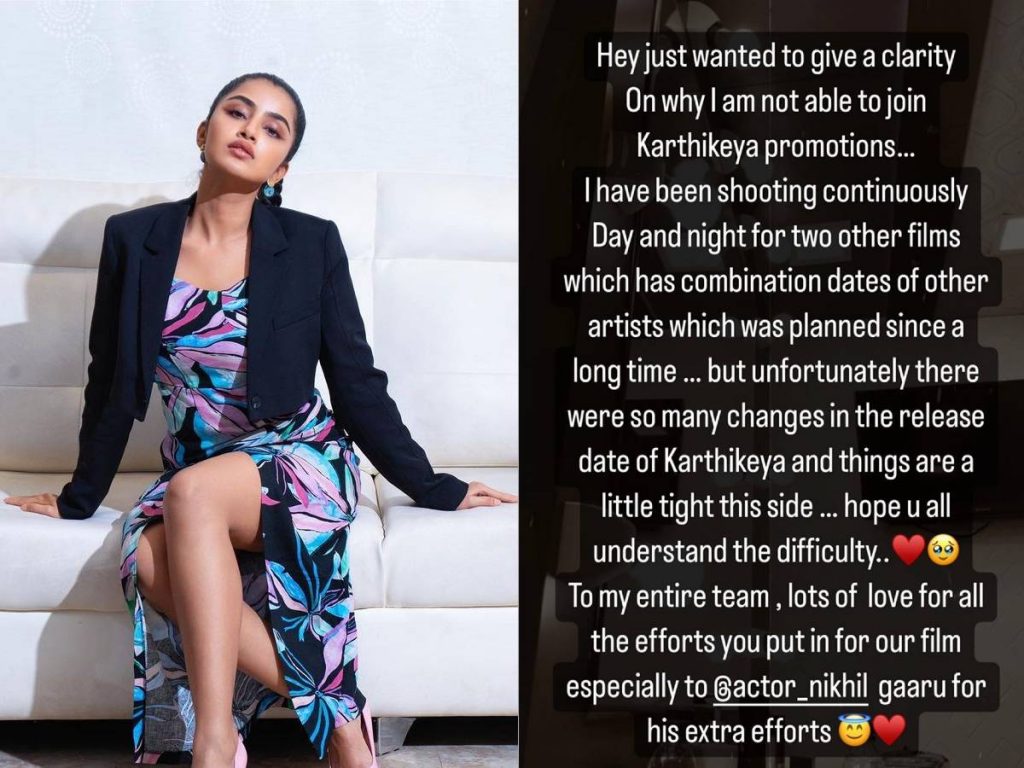 Directed by Chandoo Mondeti, 'Karthikeya 2' is the sequel to the hit film, Karthikeya.