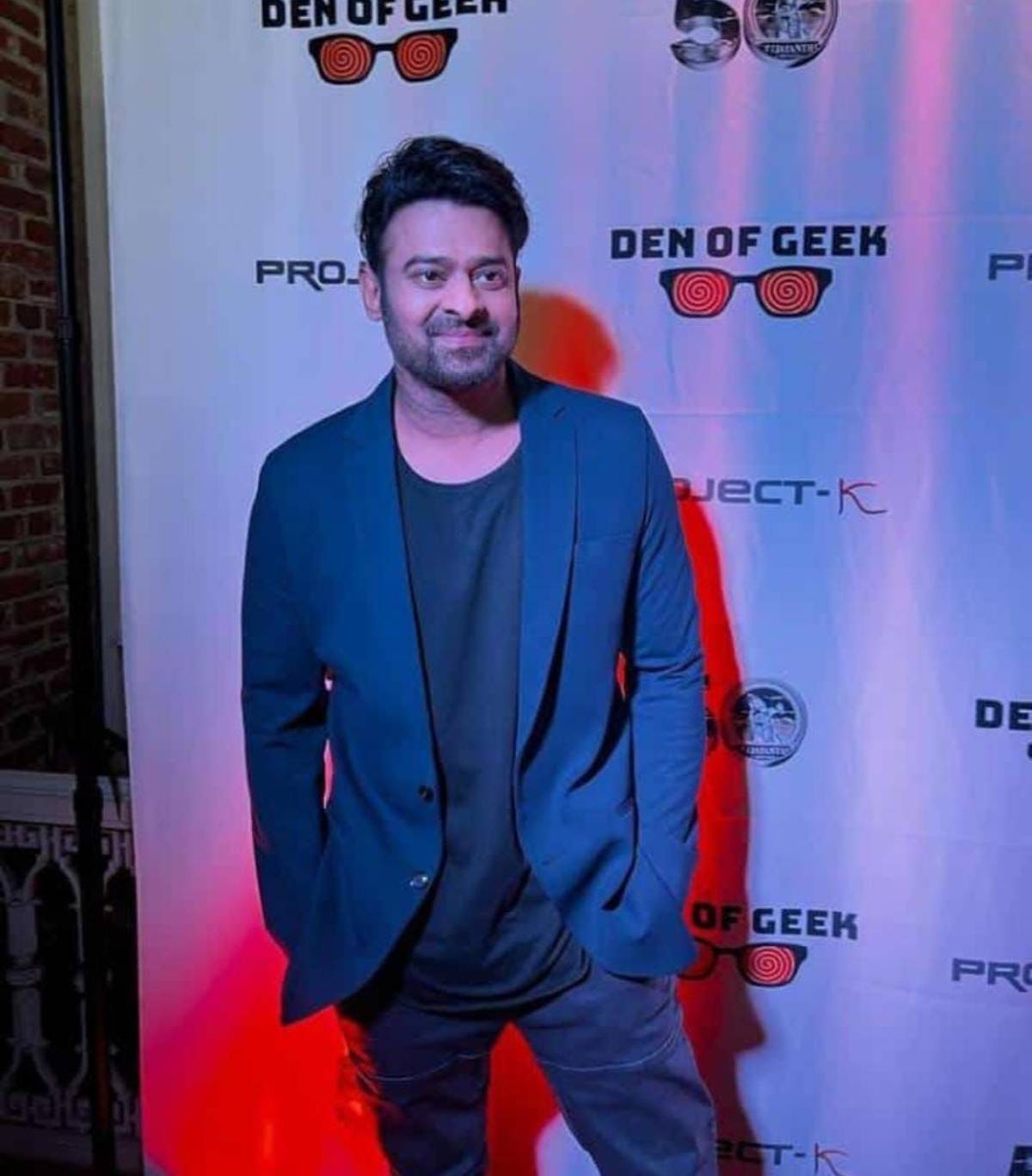 Comic-Con is a platform for Hollywood studios to announce their upcoming superhero projects. The Hollywood actors will not attend the event this year due to a strike by SAG (Screen Actors Guild) members. However, an Indian film is making history at the San Diego Comic-Con 2023.
An Indian film debuted at Comic-Con for the first time. That is "Project K". Prabhas and other members of the "Project K" team have arrived at this event.
Prabhas looked dapper in a blue suit. He's at his most stylish.
In addition, Prabhas, Kamal Haasan, and director Nag Ashwin will speak about "Project K" at this event.