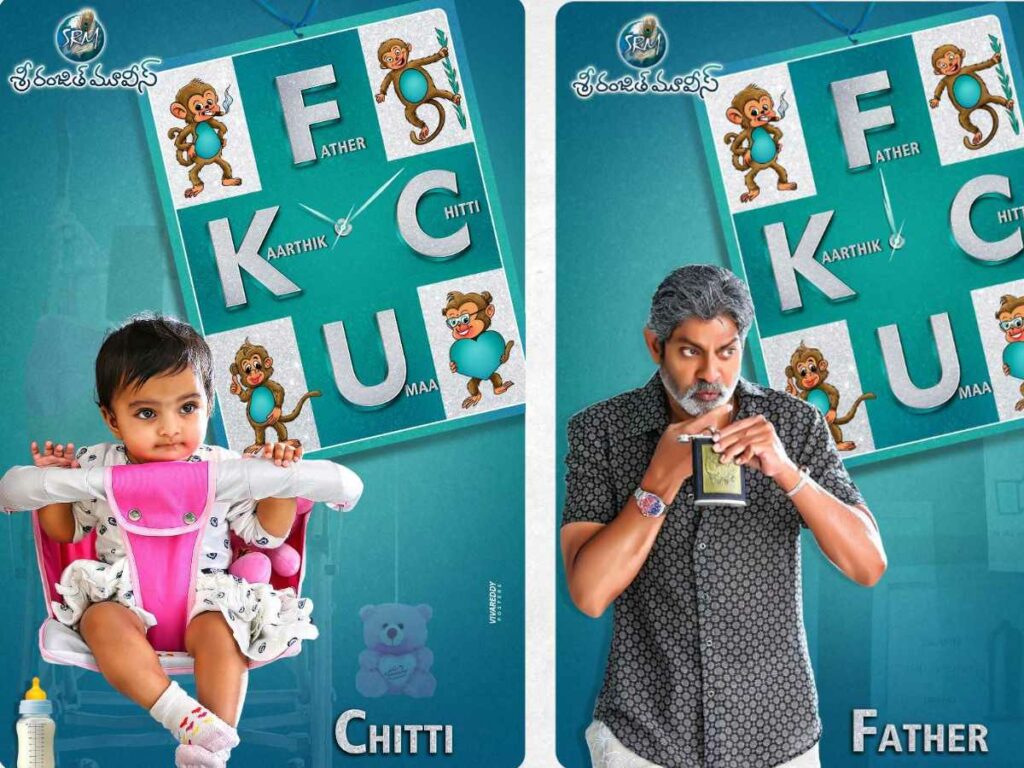 'FCUK', which stands for 'Father Chitti Umma & Karthik', has successfully managed to gain our attention with its title. The film stars Jagapathi Babu as the father. Now, the Chitti's role has been unveiled.
Baby Saharshitha plays the role of Chitti.
The makers have not revealed any hint about the plot of the film. But the makers say 'Chitti' is a game-changer to the story.
Produced by Damodara Prasad and directed by newcomer Vidyasagar Raj, the film is all set for release in 2021.
Jagapathi Babu's character poster was released earlier. The tag line – #Father who is #60butt16 is funny.
It is understood that the movie is prominently centered around him.