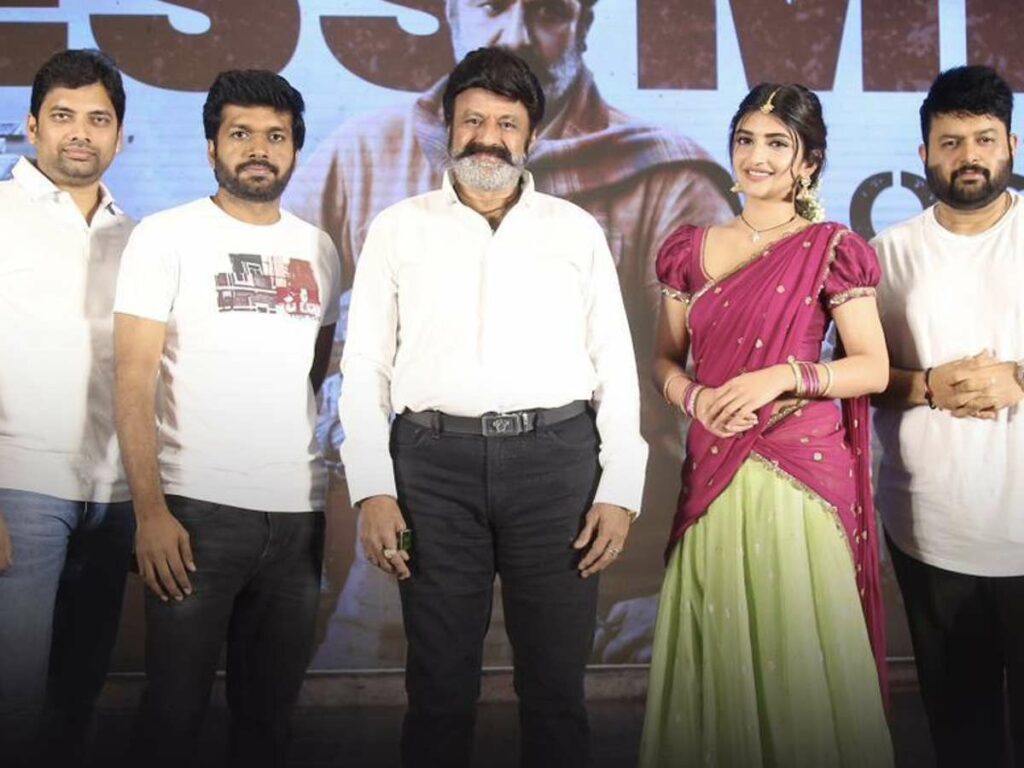 Nandamuri Balakrishna and the "Bhagavanth Kesari" team met with the press ahead of the film's release. The entire team has been aggressively promoting the film. In today's media meeting, Balayya stated that the story and its treatment provide a lot of high moments.
"The story is gripping. The highlight is the racy and energetic narration," he said.
Balayya went on to say that the film emphasizes the importance of women's empowerment. Sreeleela played Nandamuri Balakrishna's daughter-like role. In the film, she refers to him as chichha (uncle). One of the most important aspects is their bond.
Balayya and Sreeleela also performed to the song "Uyyalo Uyyala" on the stage.
Directed by Anil Ravipudi and Sahu Garapati and Harish Peddi, "Bhagavanth Kesari" is scheduled to hit the theaters on October 19.