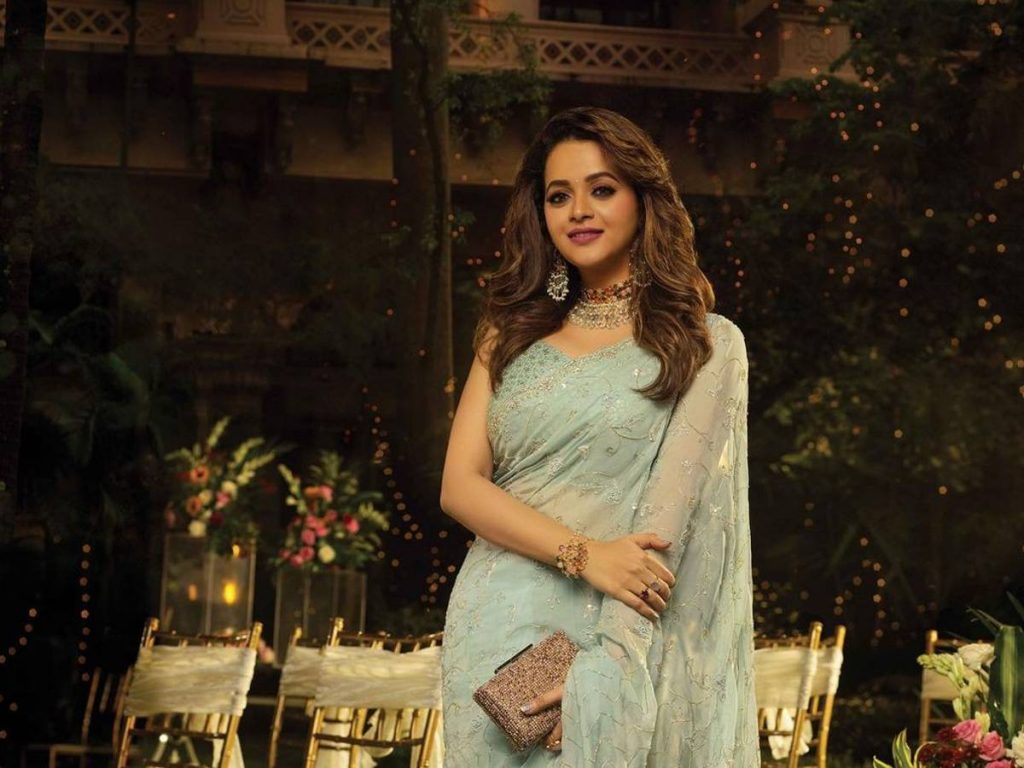 Actress Bhavana is back on the silver screen after a break. She has started shooting for a Malayalam film. The talented actress will be next seen in the Malayalam film 'Ntikkakkakkoru Premandaarnnu'.
A couple of years ago the actress was sexually assaulted. She stayed away from the limelight. Later she moved to Bangalore and got married to a Kannada producer.
Now Bhavana is back and promises that she is here to stay and will sign more films.
Bhavana is 36. She is looking for strong women characters. She has acted in Telugu films such as 'Ontari' and 'Mahatma'.